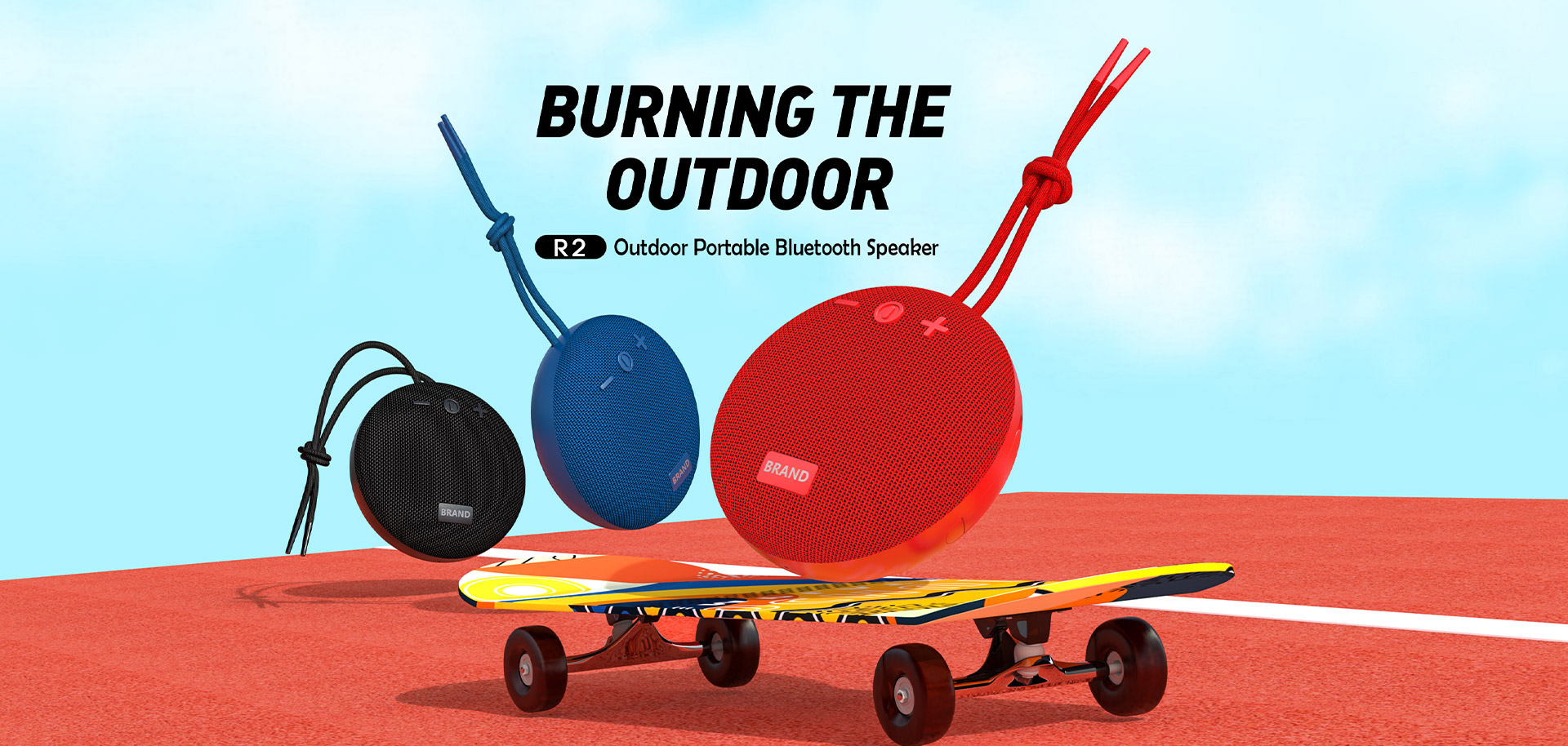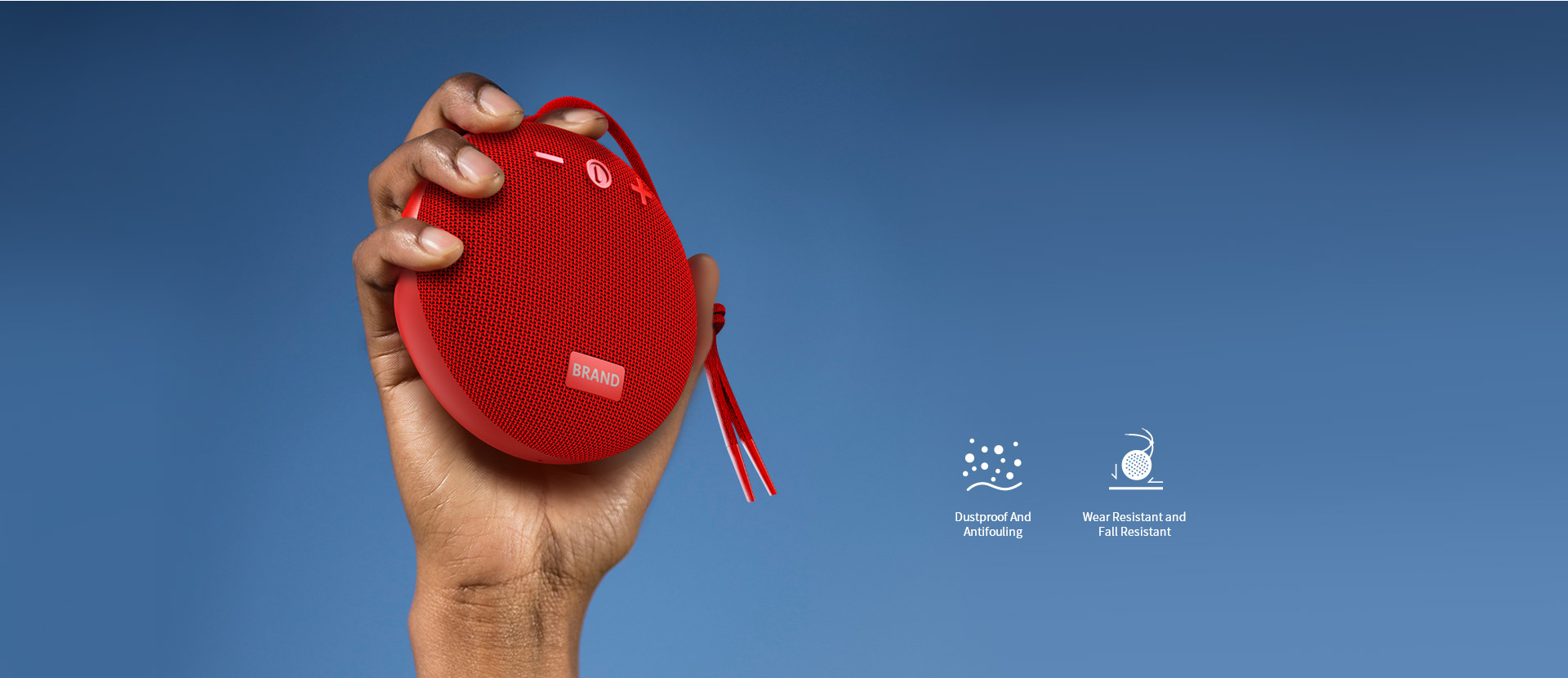 New design
Suitable and
portable
High toughness three dimensional grain sense
woven fabric mesh cover
Make the speaker more beautiful ,
dustproof ,antifouling ,wear resistant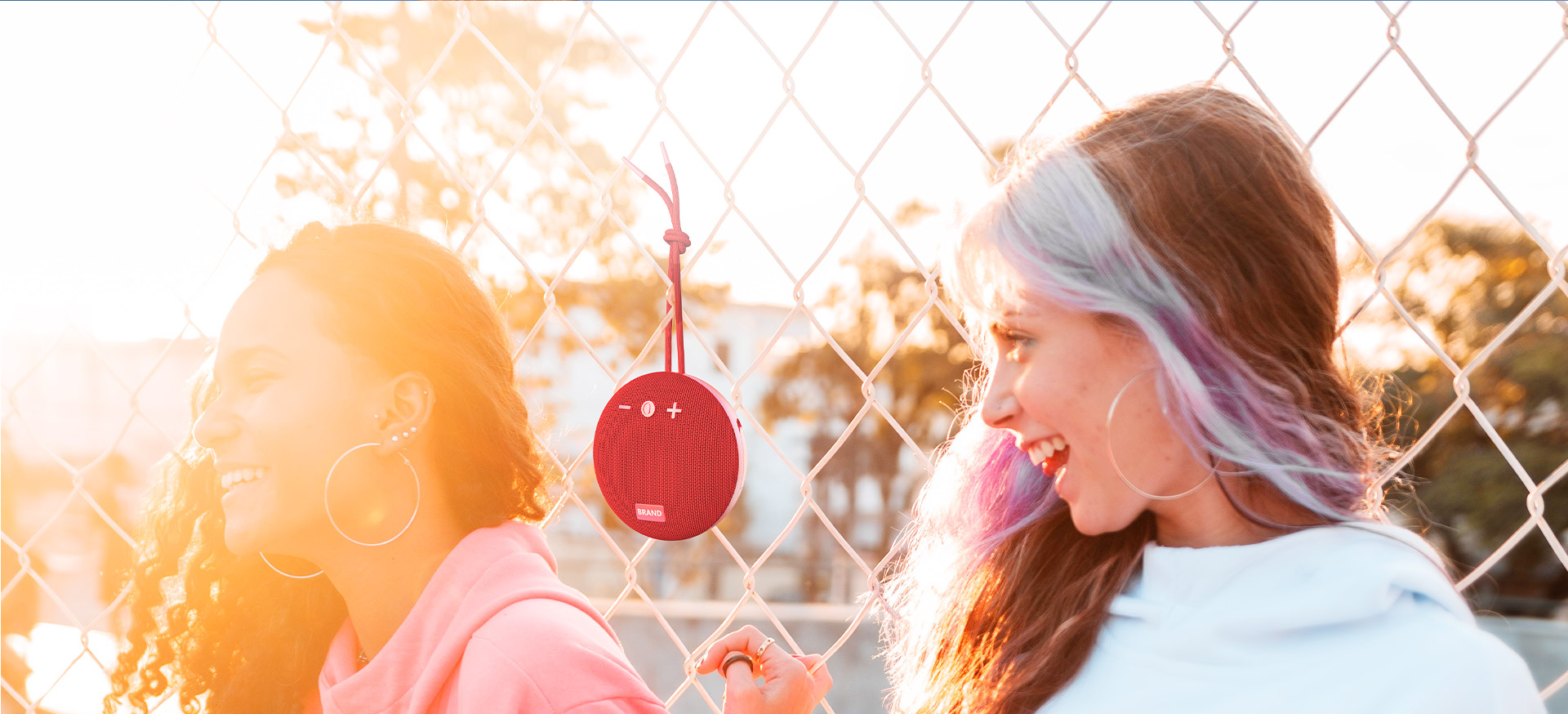 It's worth
sharing right now
Vivid sound , return to the original condition .
Have excellent performance on sound control .
High volume also have excellent performance . Share music ,Share happiness.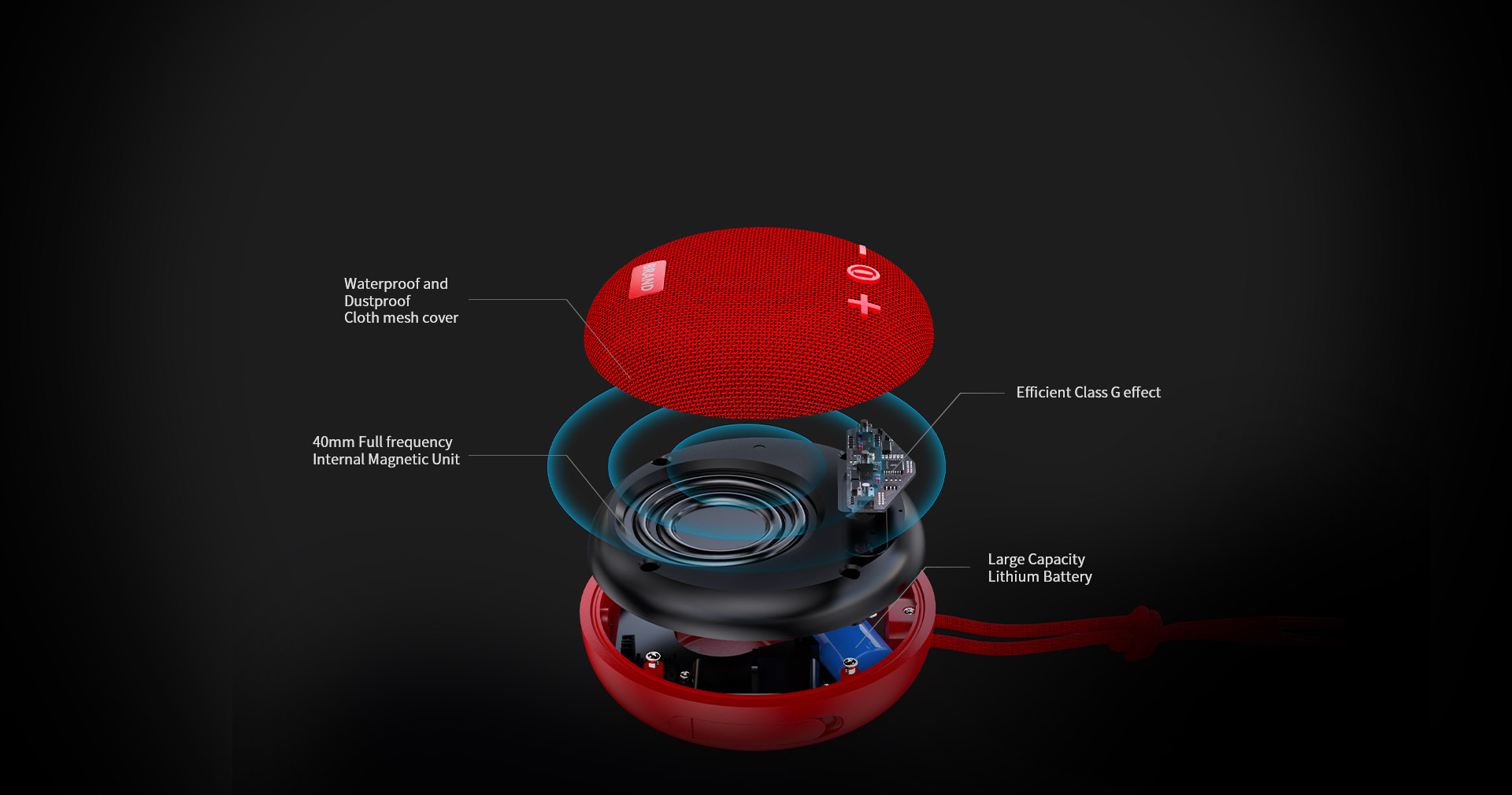 Create amazing and
dynamic sound effects
Products created by professional acoustic expert team .High configuration hardware, finely tuned,
the excellent sound is hidden in the details,
well-stacked sound quality. Once you try, you will get it.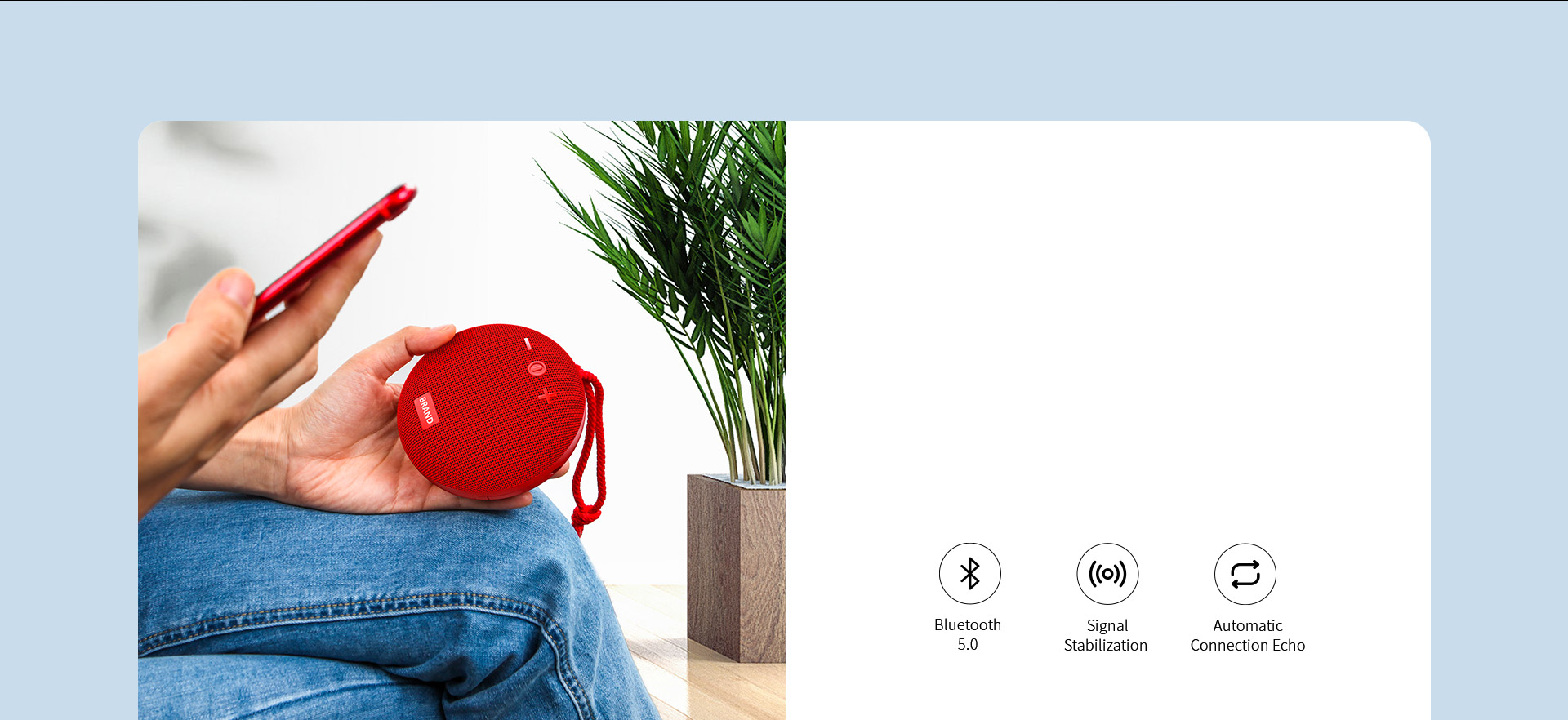 Get along well with
wireless Connecting
music and life
High speed transmission Bluetooth 5.0,compatinle
with Android and IOS, signal stabilization
once connect, once you can use
support automatic connection echo.
Hi,chat
You can do two
things at once
One touch hands free call
you can do other things while make a phone call or video
with your friends and relatives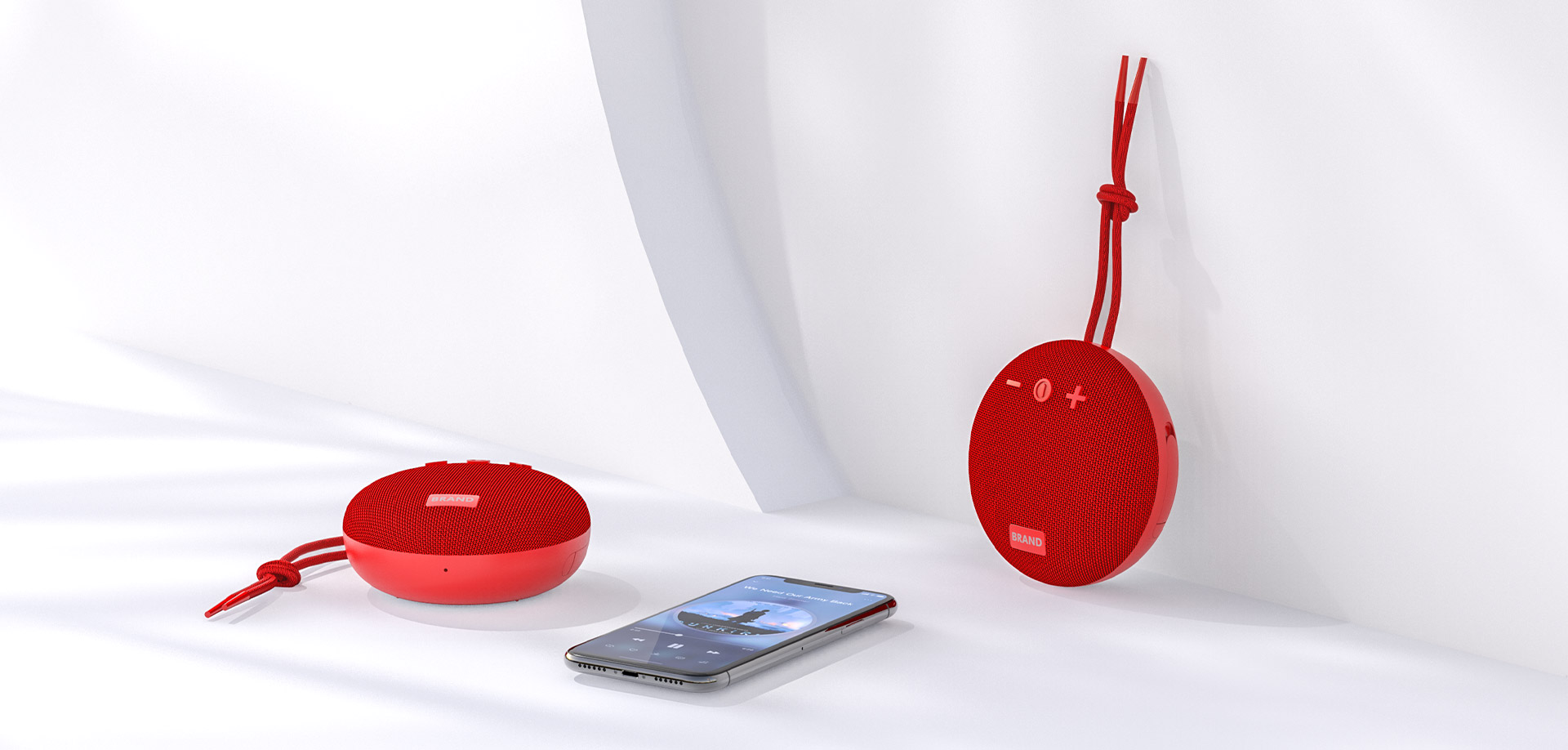 Pairing successful
Double the volume
TWS wireless serial connection , two speakers coordination
The sound will be louder , the shake you will feel.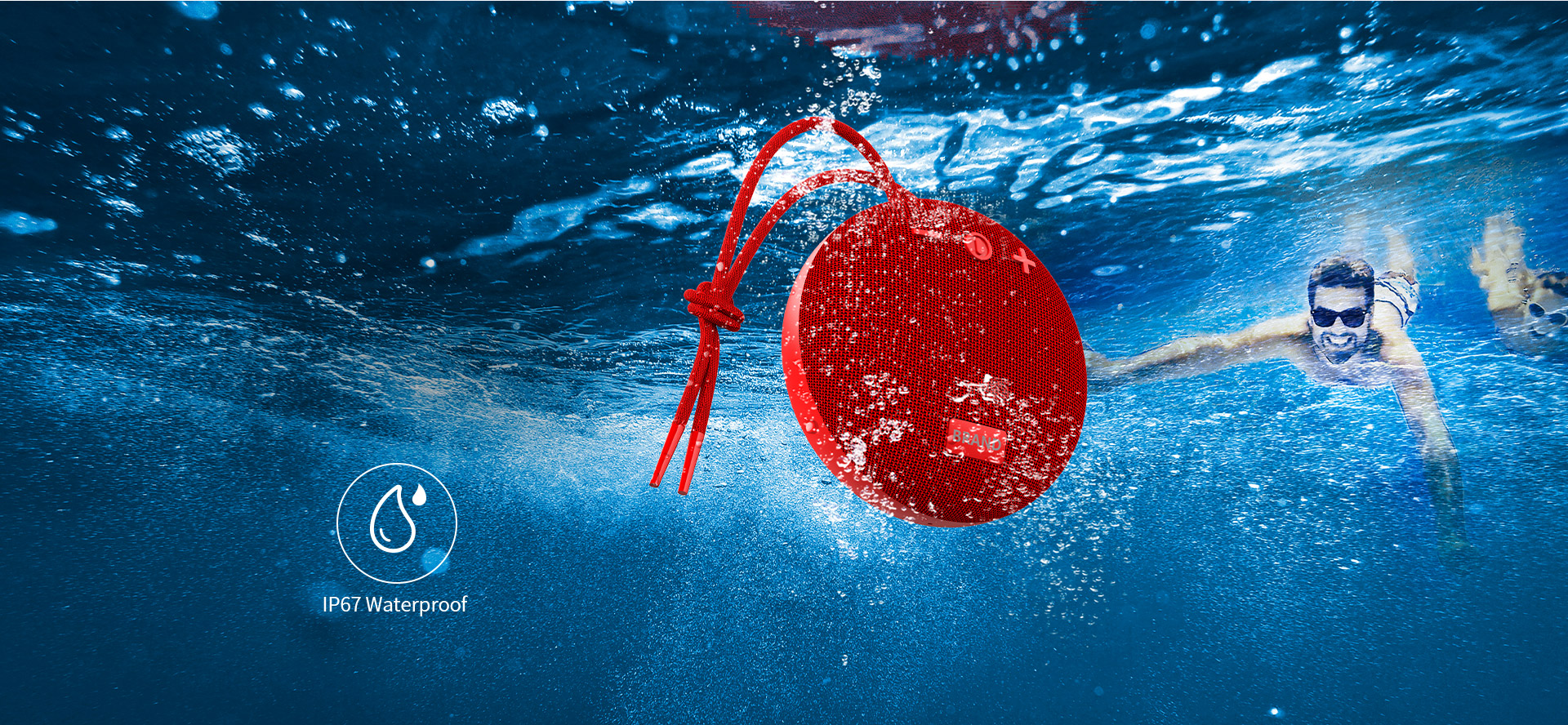 Fearless of wind
and rain
Feel free to use it
Waterproof and fall proof body, resistant to rain
splashes,Fearless of wind and sand,
rainy day and daily collision.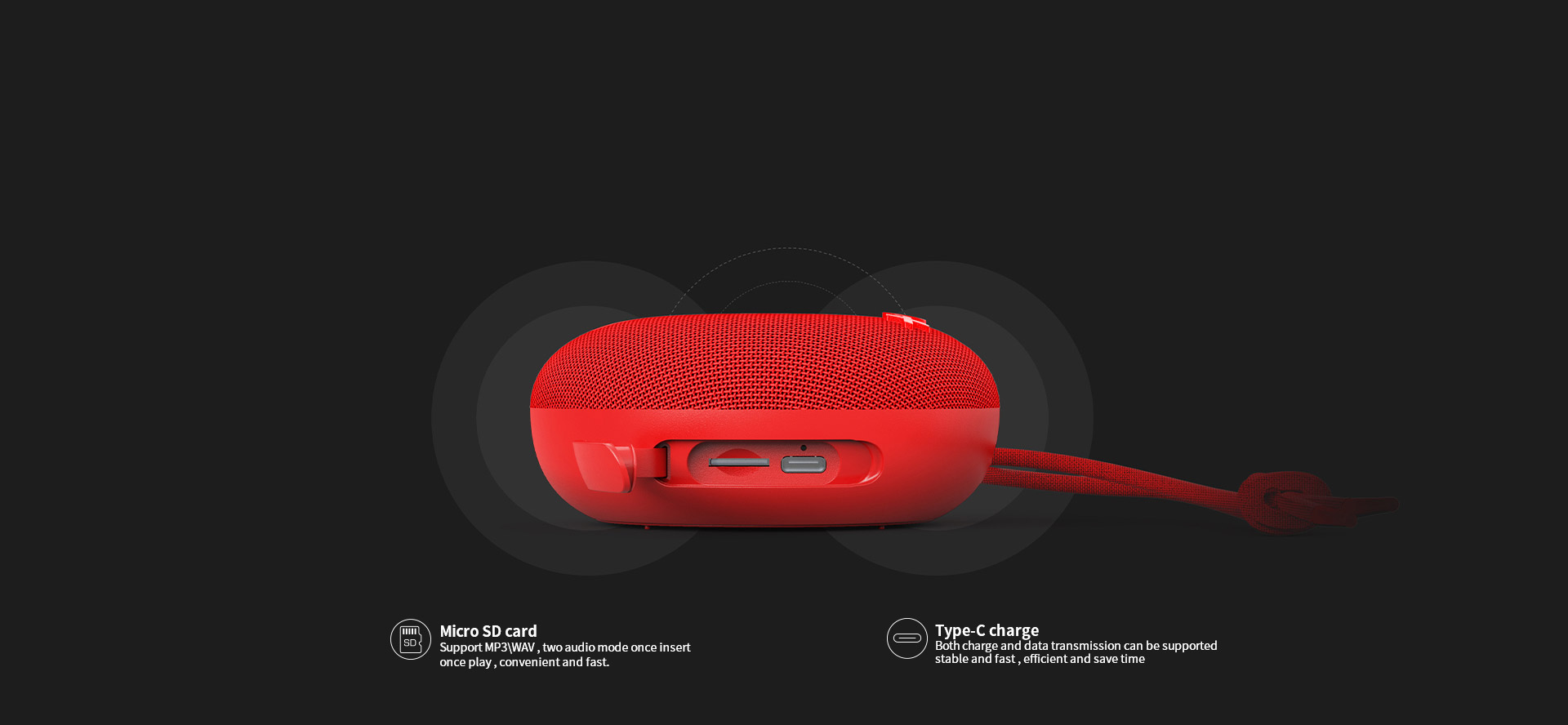 Customized
Exclusive favorite song list
Micro SD card extended play , customized your exclusive song list,
once insert ,once play ,convenient and fast.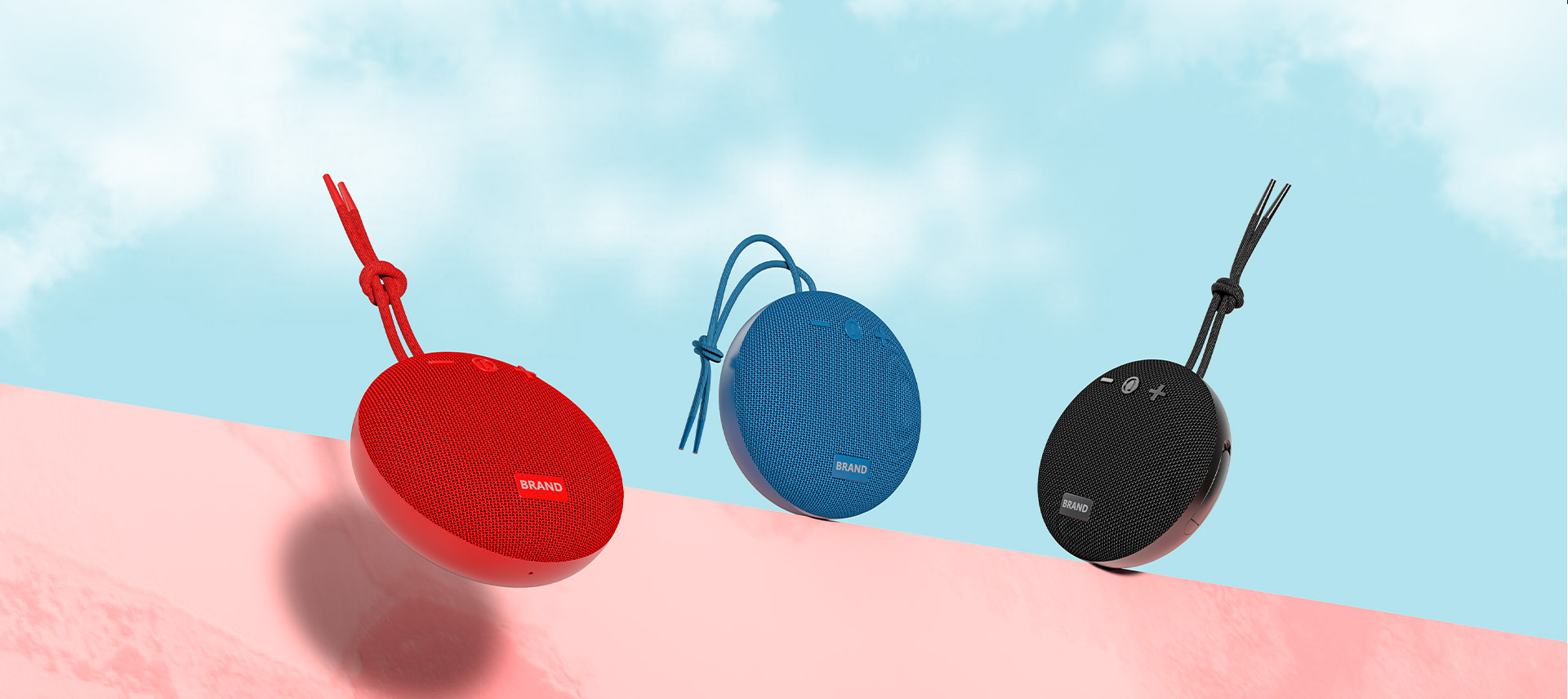 Fashion color matching
Fashionable and good-looking
Classic black, conspicuous red ,brilliant blue
Add more pleasant sound and color for wonderful life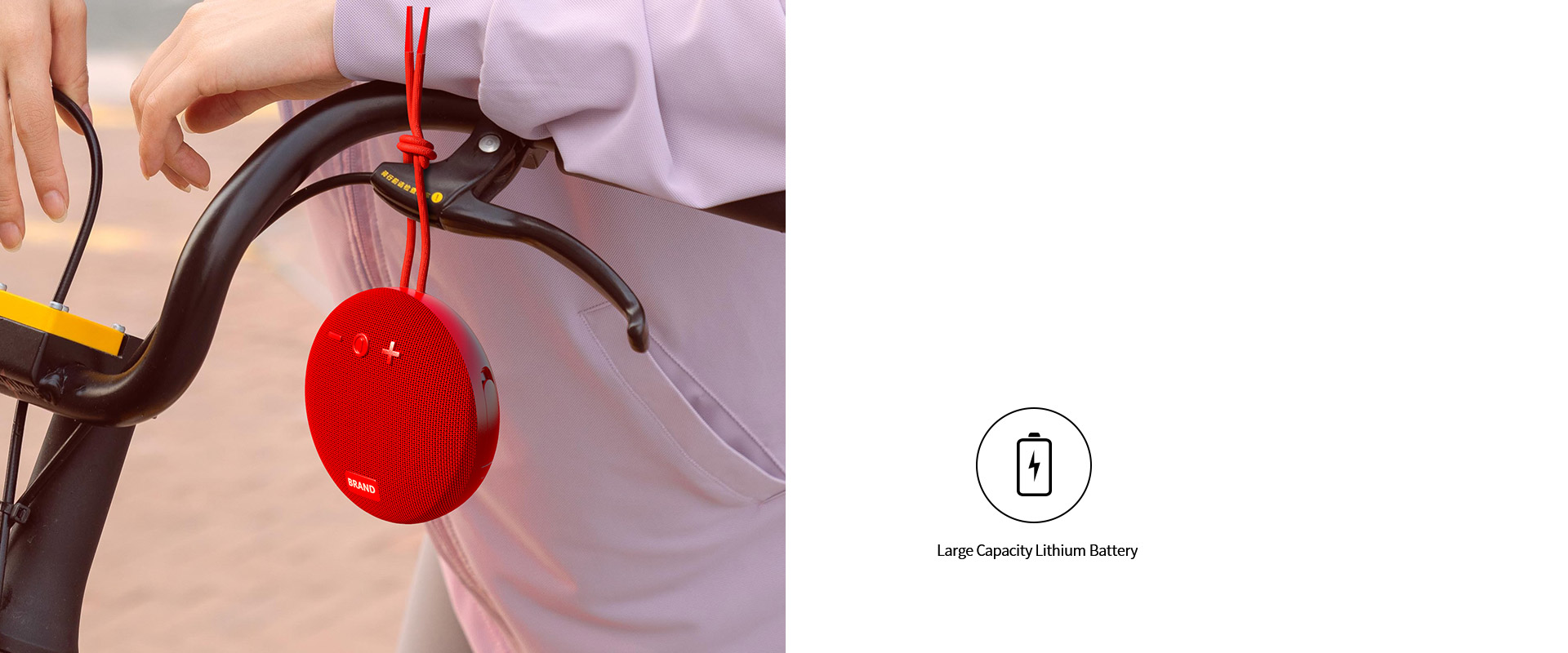 No matter where
it is Always online
Built in large capacity lithium battery,
lasting for a long time ,
charging fast,one click on music entertainment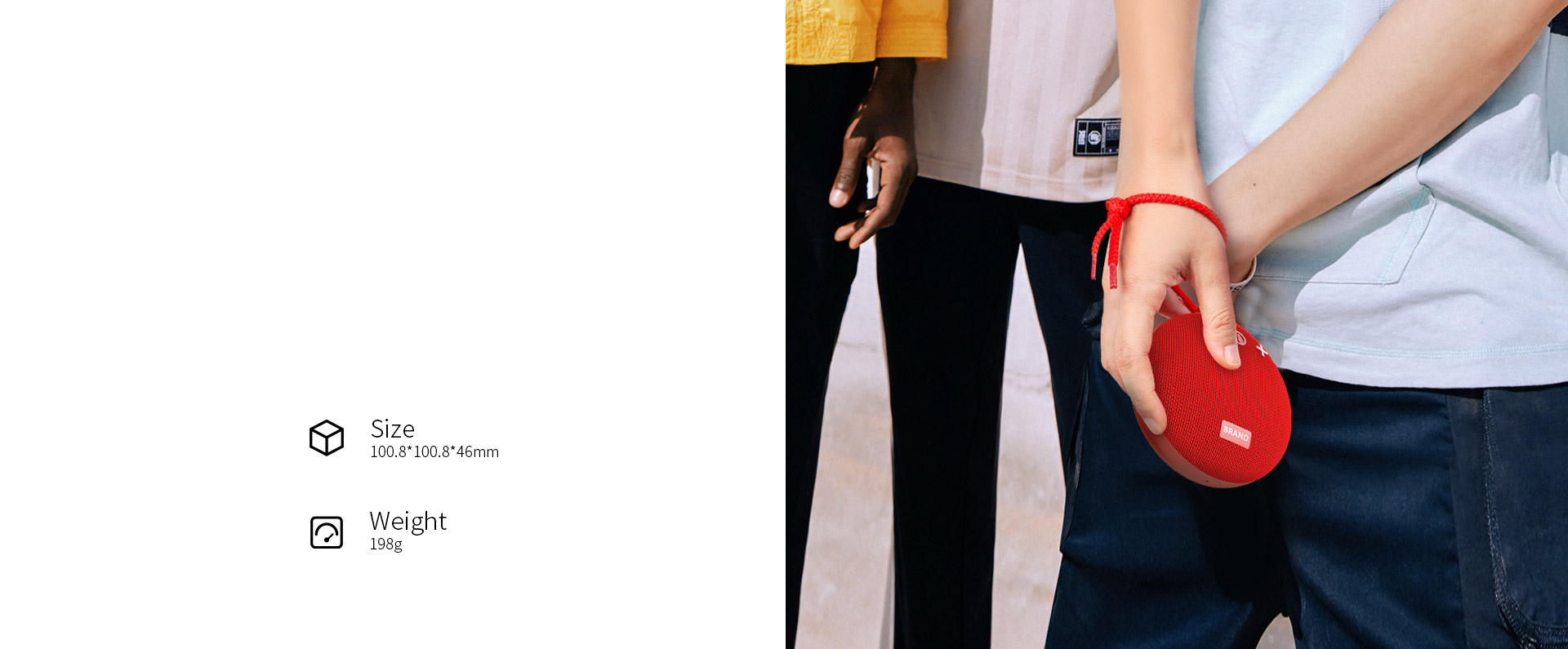 A rope
Easy to carry
Very strong braided lifting rope
It echoes with the woven fabric of the body
Practical and good-looking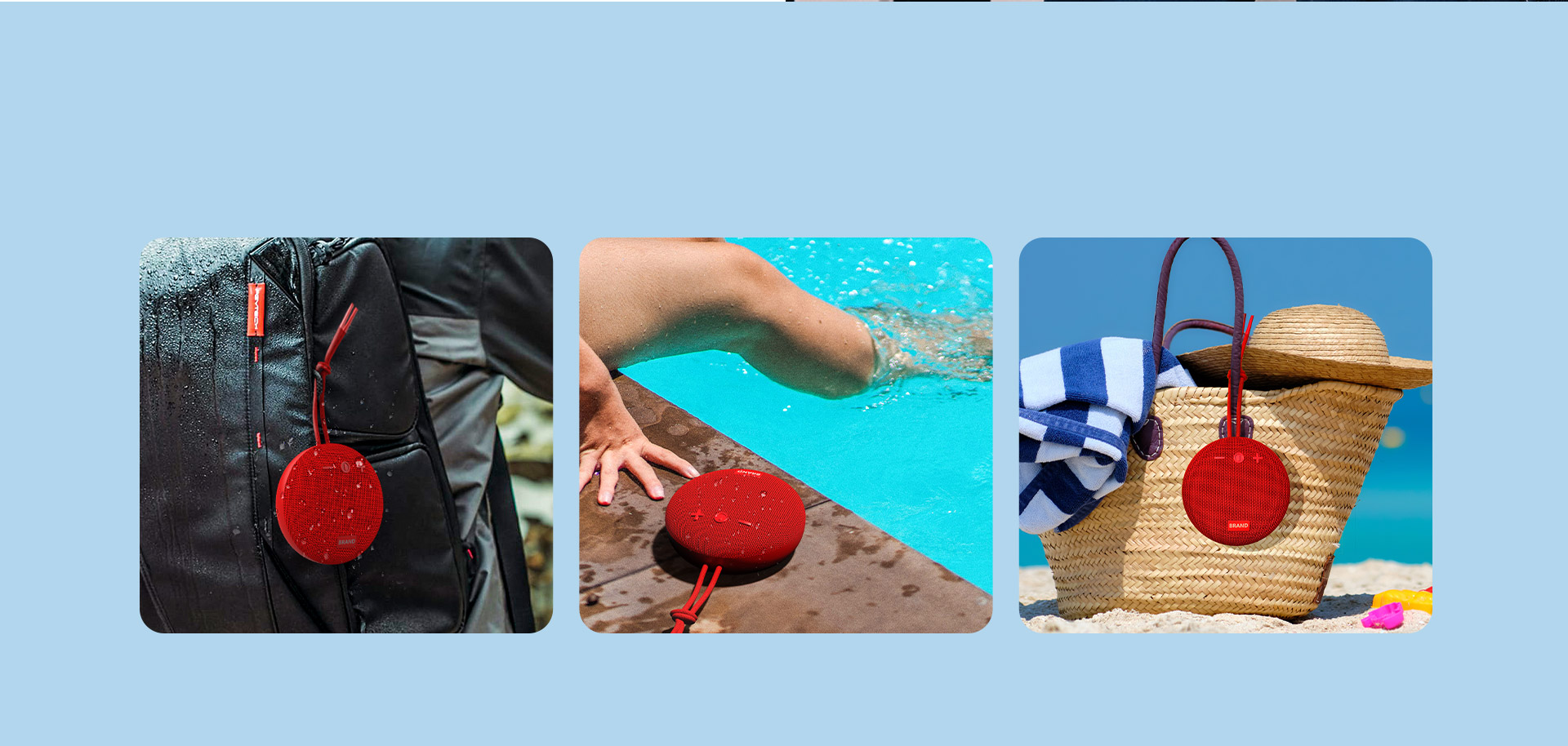 Take it
Open a new experience of outdoor listening
Appearance

Specifications:100.8*100.8*46mm
Net weight:198g

Sound

Horn system:40mm full frequency speaker
Frequency response:80Hz-18KHz

Connection

Bluetooth type:5.0
Bluetooth frequency:2.4-2.48GHZ
Bluetooth distance:10 meters

Battery life

Built in 1500mAh lithium battery
Charge for about 1.5 hours by standard
power supply above DC5V-1A

Other

Storage type:support capacity not more than
32G Micro SD card
File format:MP3、WAV