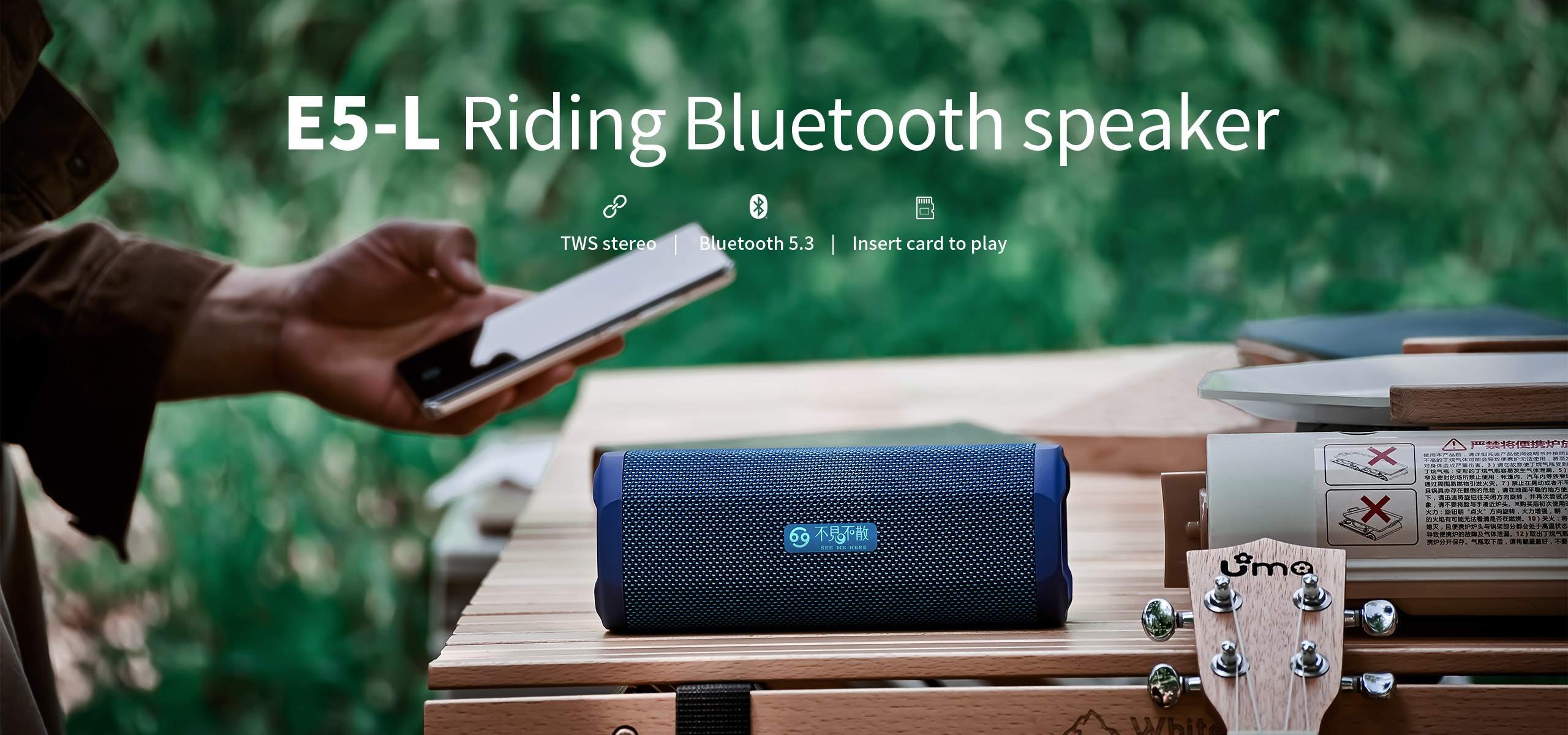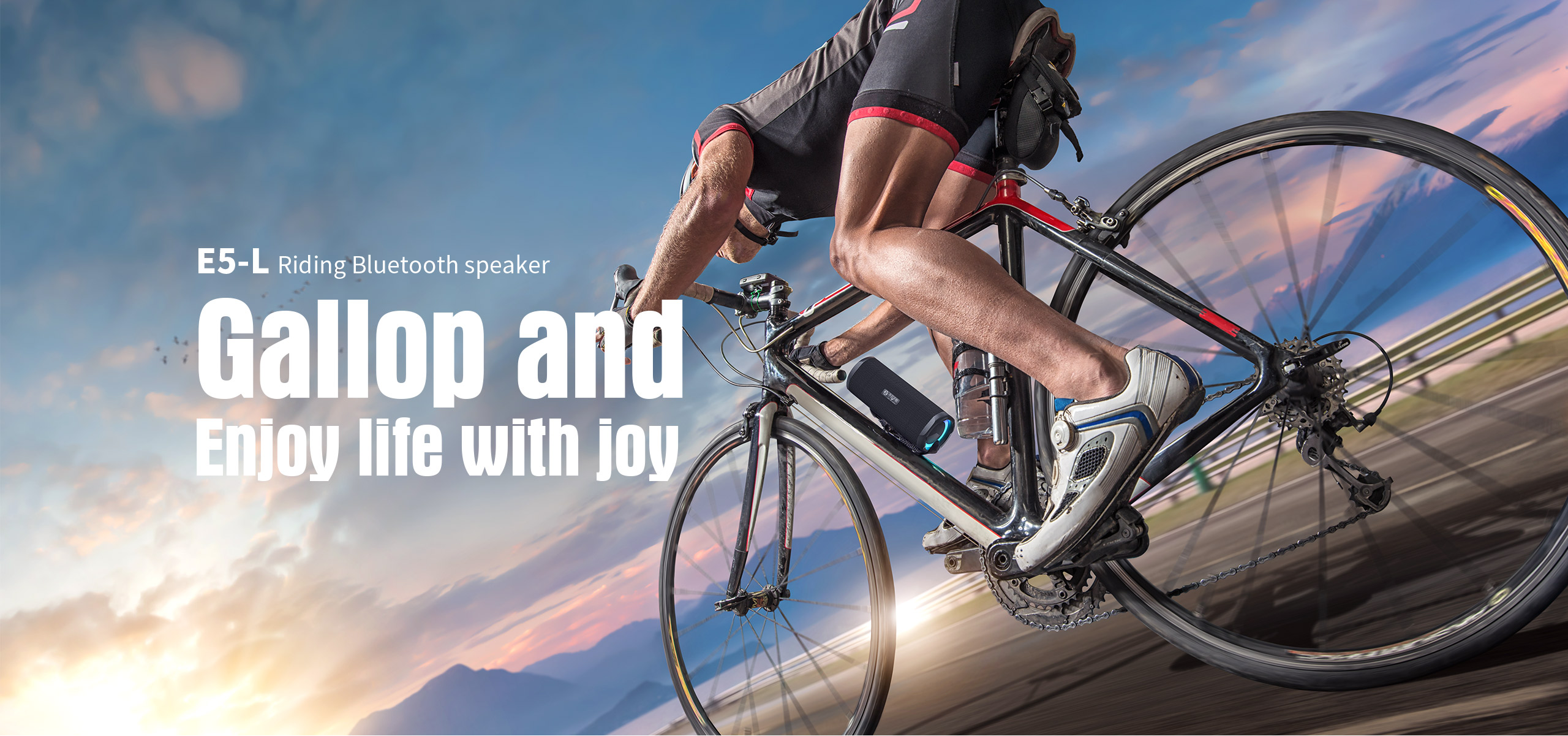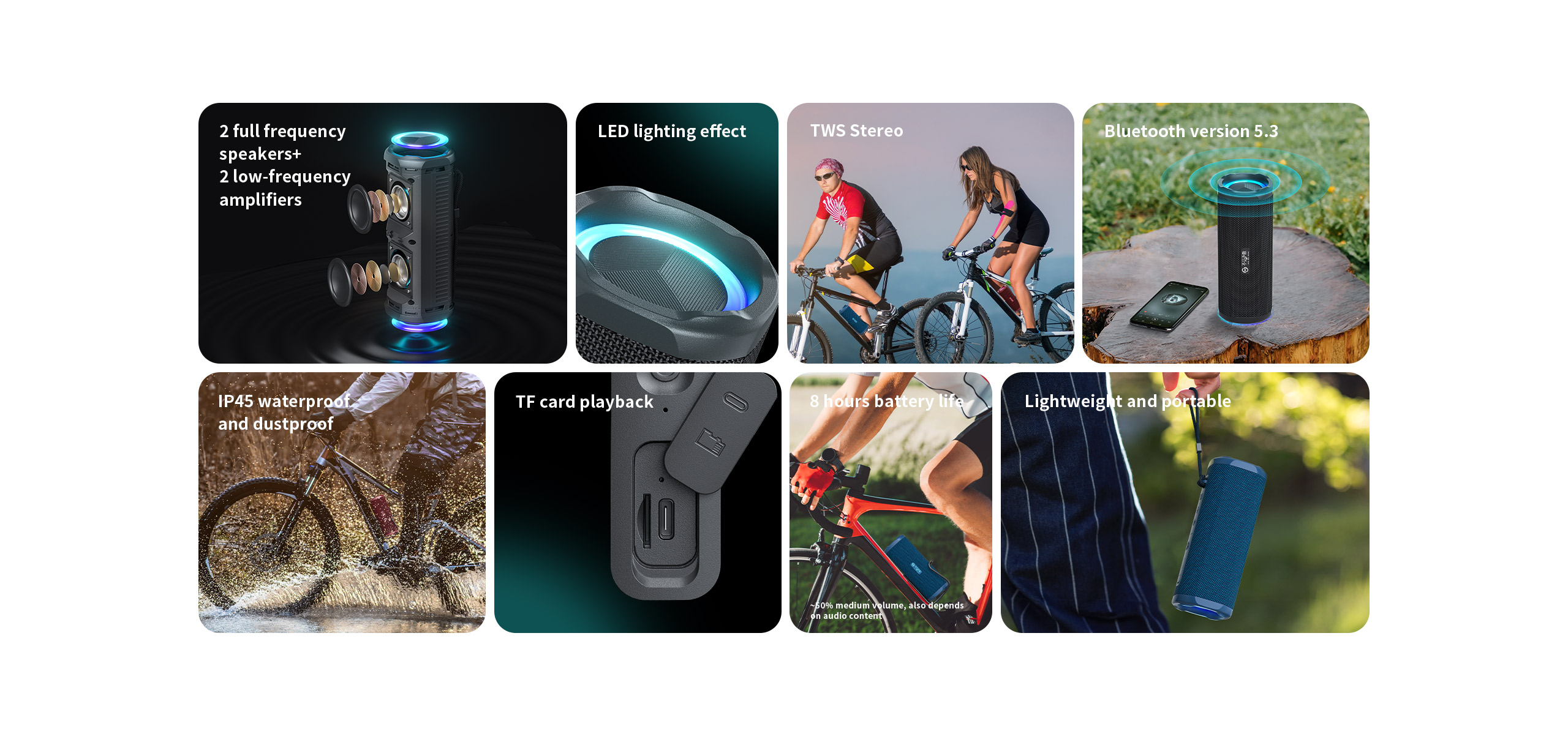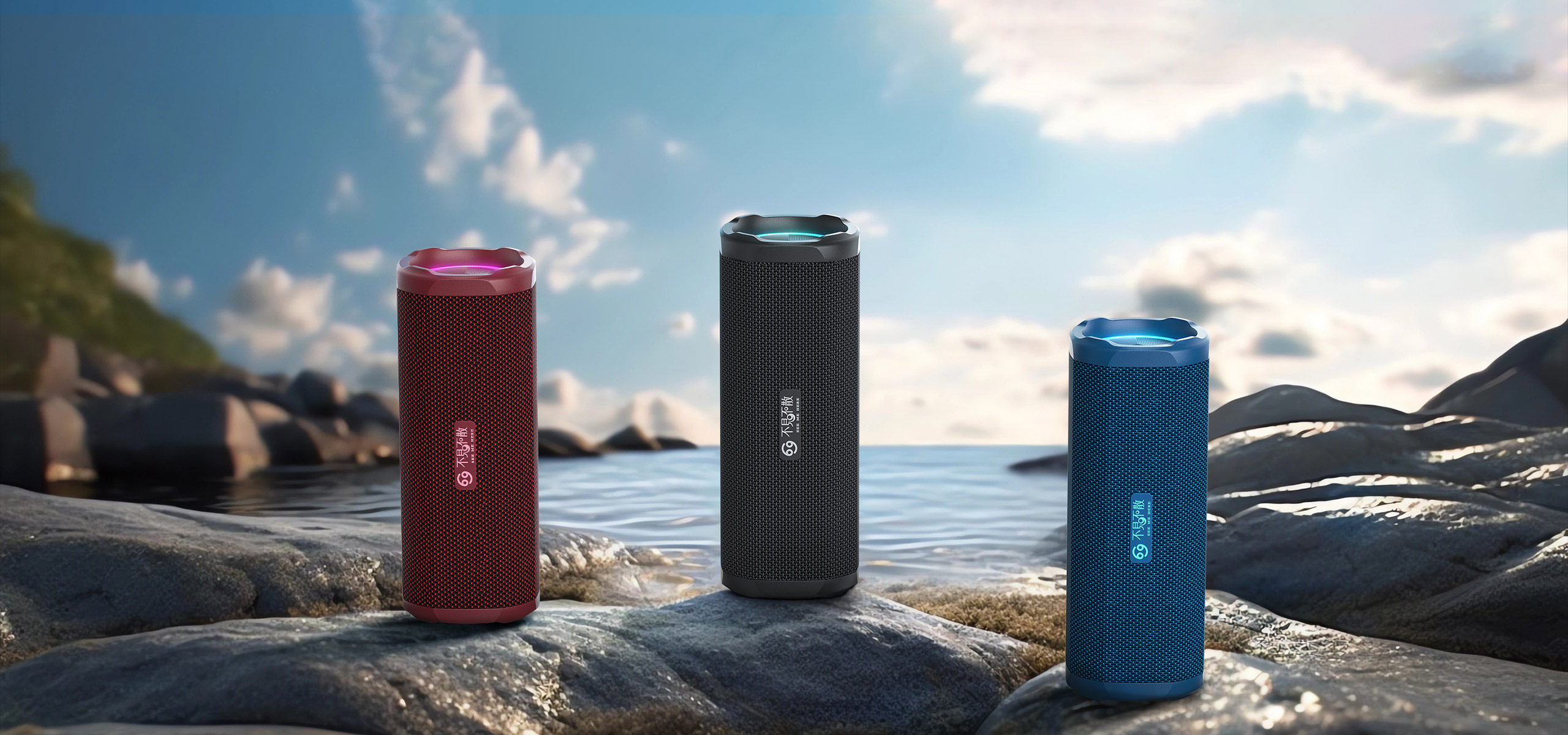 Starting from appearance, captivating at first glance
The exquisite and coordinated exterior design, high recognition, and cool lighting make the personality more prominent during cycling.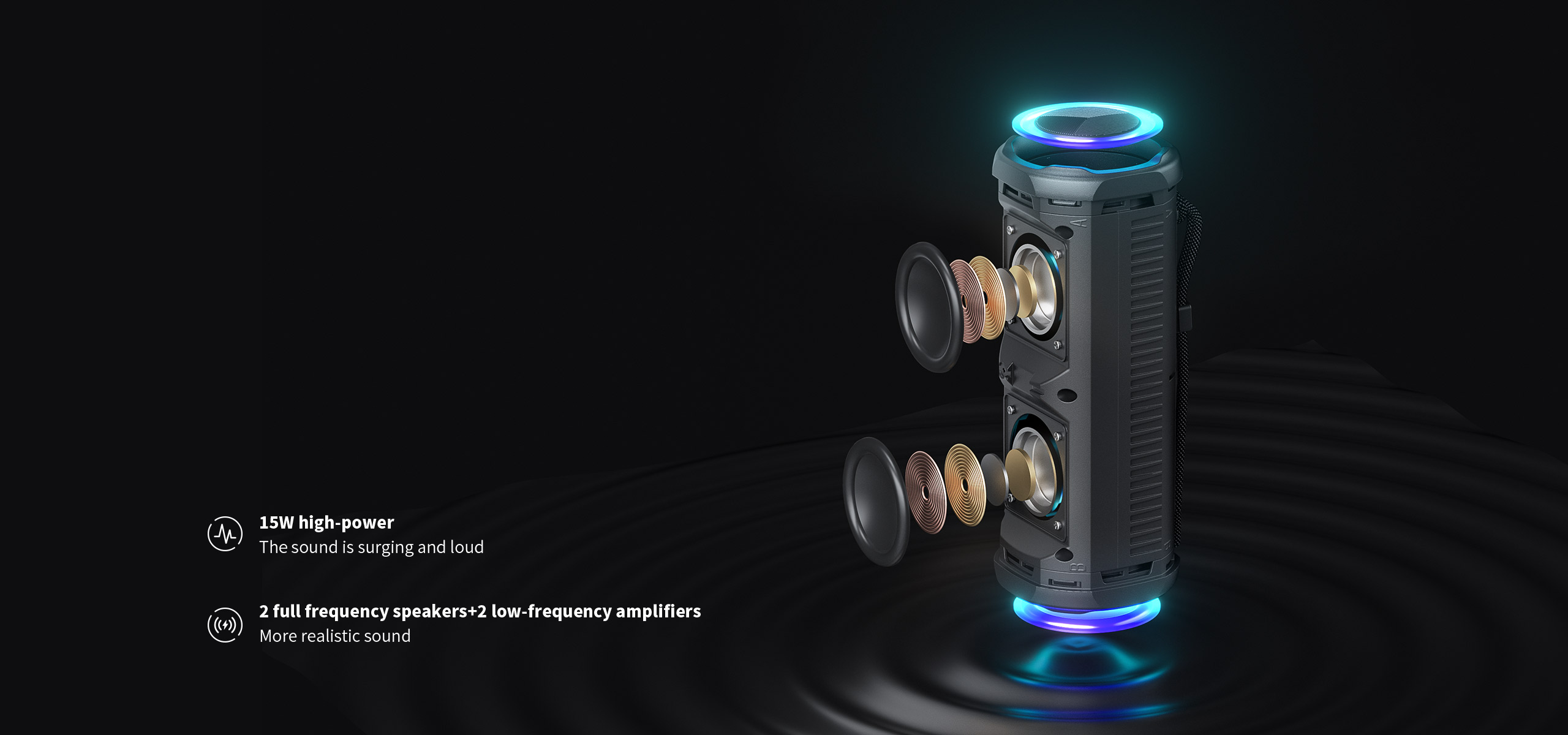 Trapped in the "sound" wave
Passionate "Riding" Fun
The pursuit of personality and handsome appearance often hides a heart that is
not willing to be mediocre, using 2 full frequency speakers+2 low-frequency speakers
Amplitude amplifier, making high notes bright, mid notes full, and bass powerful.
15W output high power, and the small cavity also has excellent performance
A loud and loud voice. Riding in the mountains and wilderness,
you can always listen to the surging sound and feel the joy of knighthood.
Loyal to performance
Riding brings more
enjoyment
True IP45 waterproof and dustproof design, not afraid of water
splashing and rain. Whether it's riding in environments such as lakes,
forests, or deserts, You can enjoy a passionate riding experience.
Love to "ride" together
Instantly stunning
stereo sound effect
Support TWS wireless interconnection technology,
and connect two speakers in series to form left and
right surround sound, Enjoy the double roar of the
sound field and ignite the heat wave of your riding
event a bit more,Create your own spiritual home
while galloping.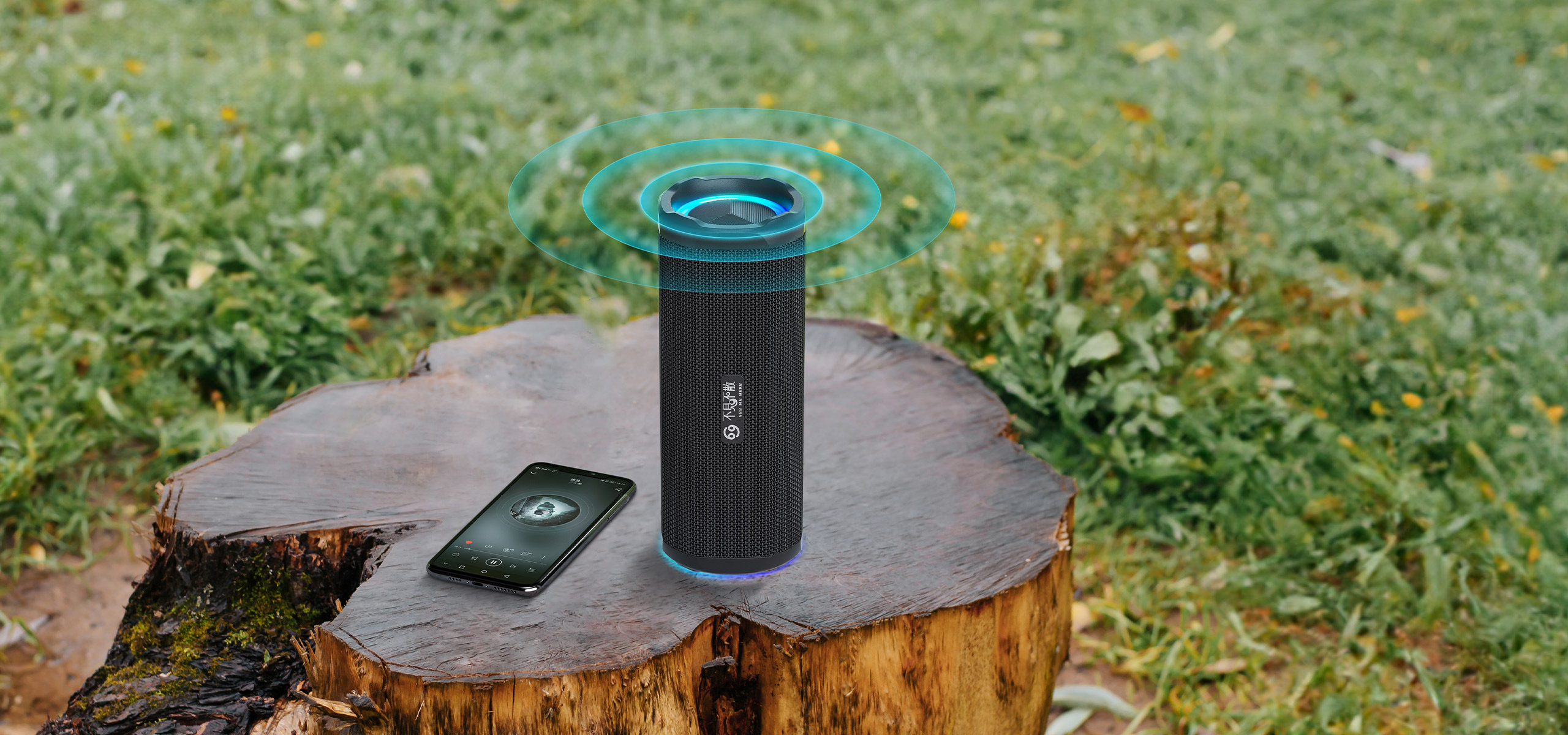 Smooth connection
without obstruction
Enjoy with all
your Happy hour
Equipped with the new generation Bluetooth 5.3
transmission technology, it has longer distances,
more stable connections, lower power consumption,
and allows for free playback.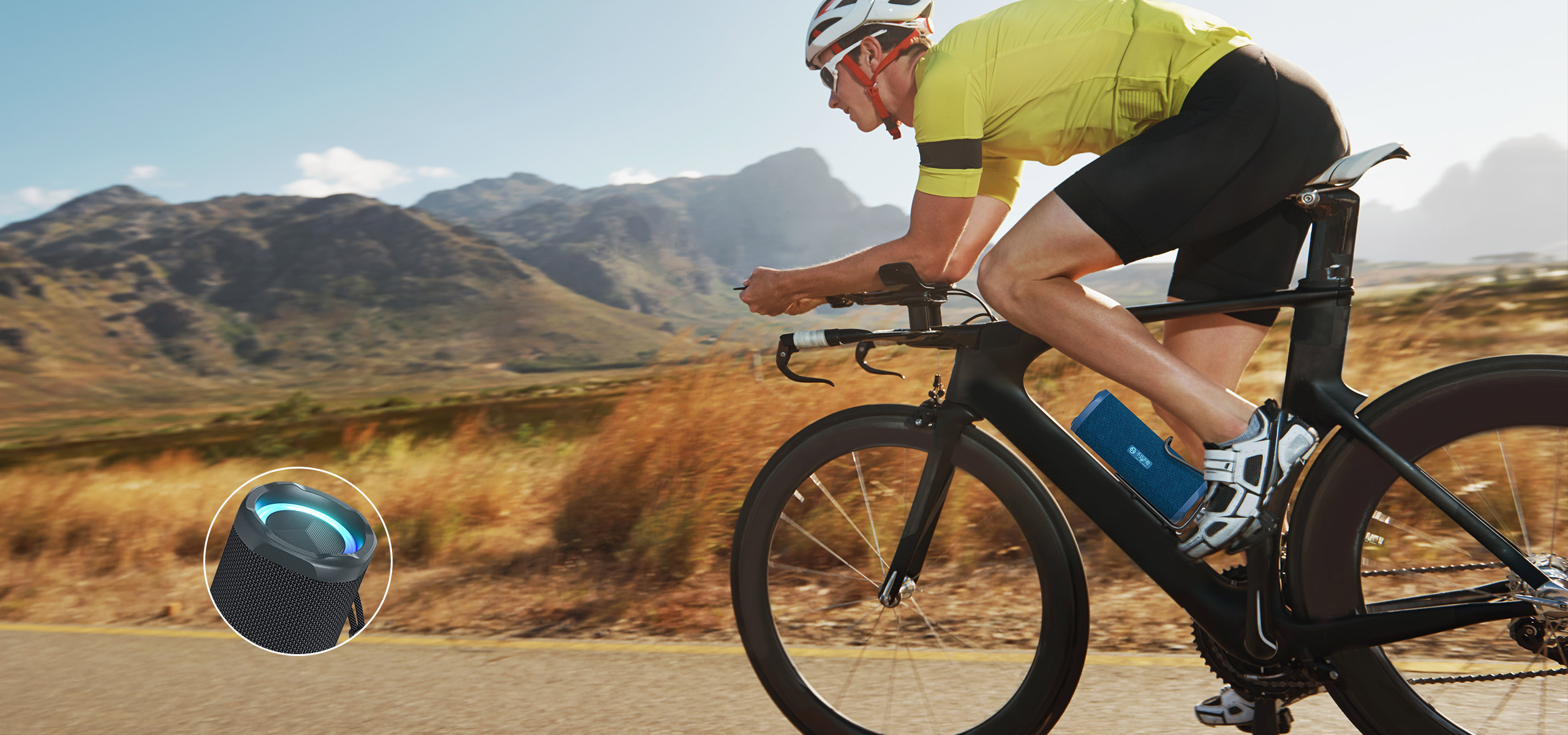 Chasing the Light
Free exploration of the
mountains and wilderness
16.8 million cool LED lighting effects ignite your fun and fun
The journey of 'riding' will carry out freedom and love to the end.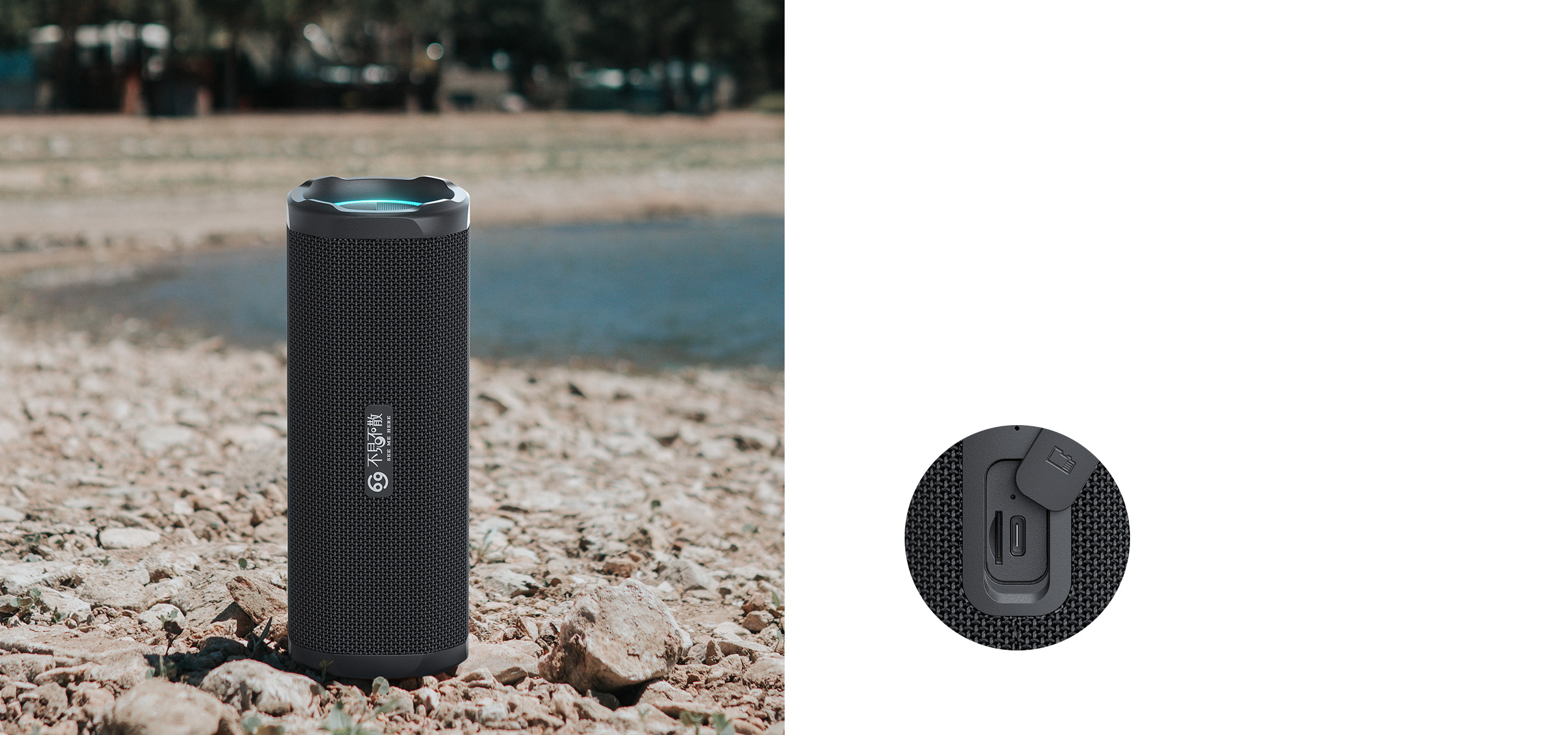 TF card playback
Customized riding
party playlist
Support FAT/FAT32 format TF card usage, support APE, MP3, WMA, WAV
FLAC, five audio formats.
You can create an exclusive riding song list to meet friends and gather
personalized attitudes; Swift and lightning, for the soul of freedom.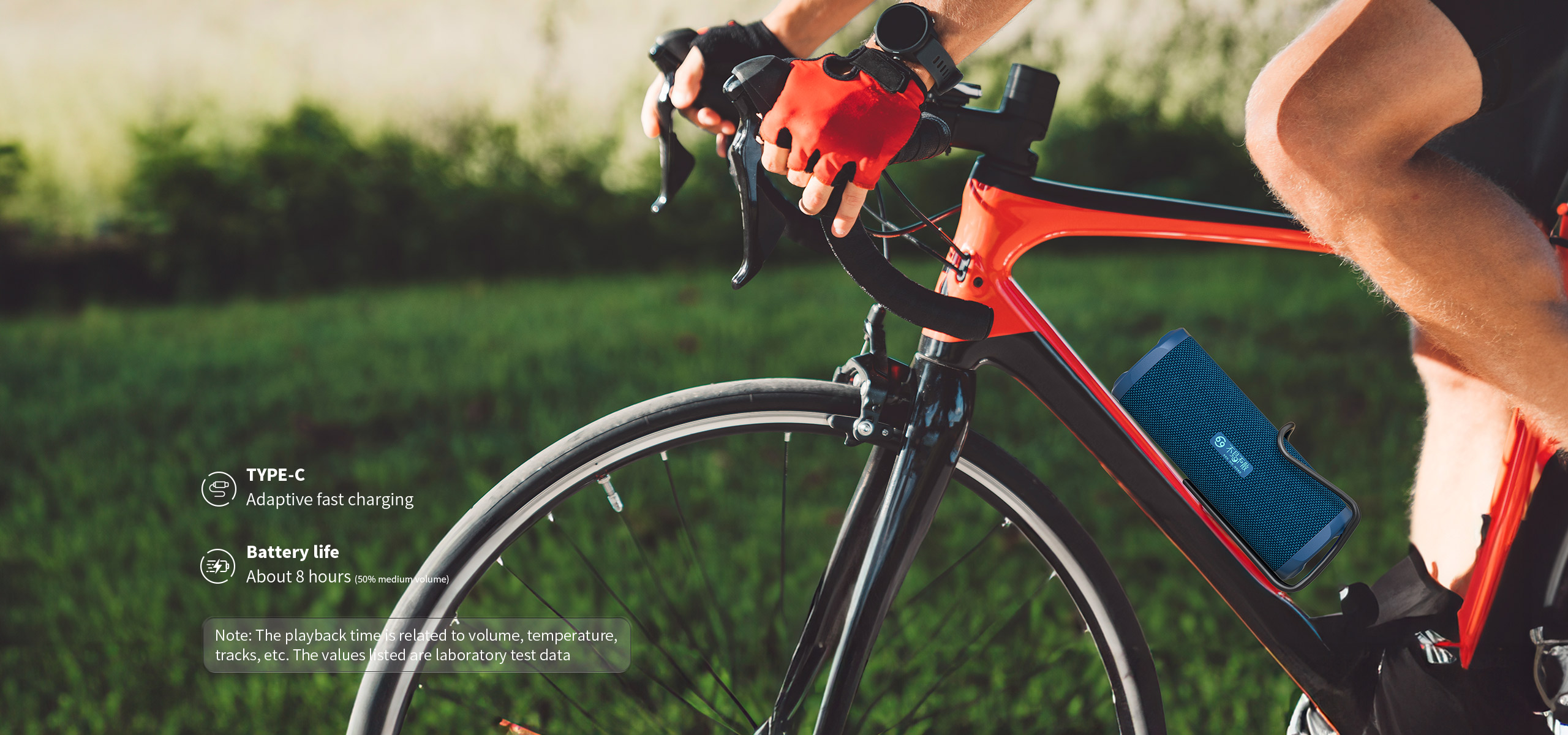 Love to "ride" together
Free Riding
Built-in 3600mAh large-capacity lithium battery,
strong power battery life, allowing you to You can
gallop freely between the city and the mountains.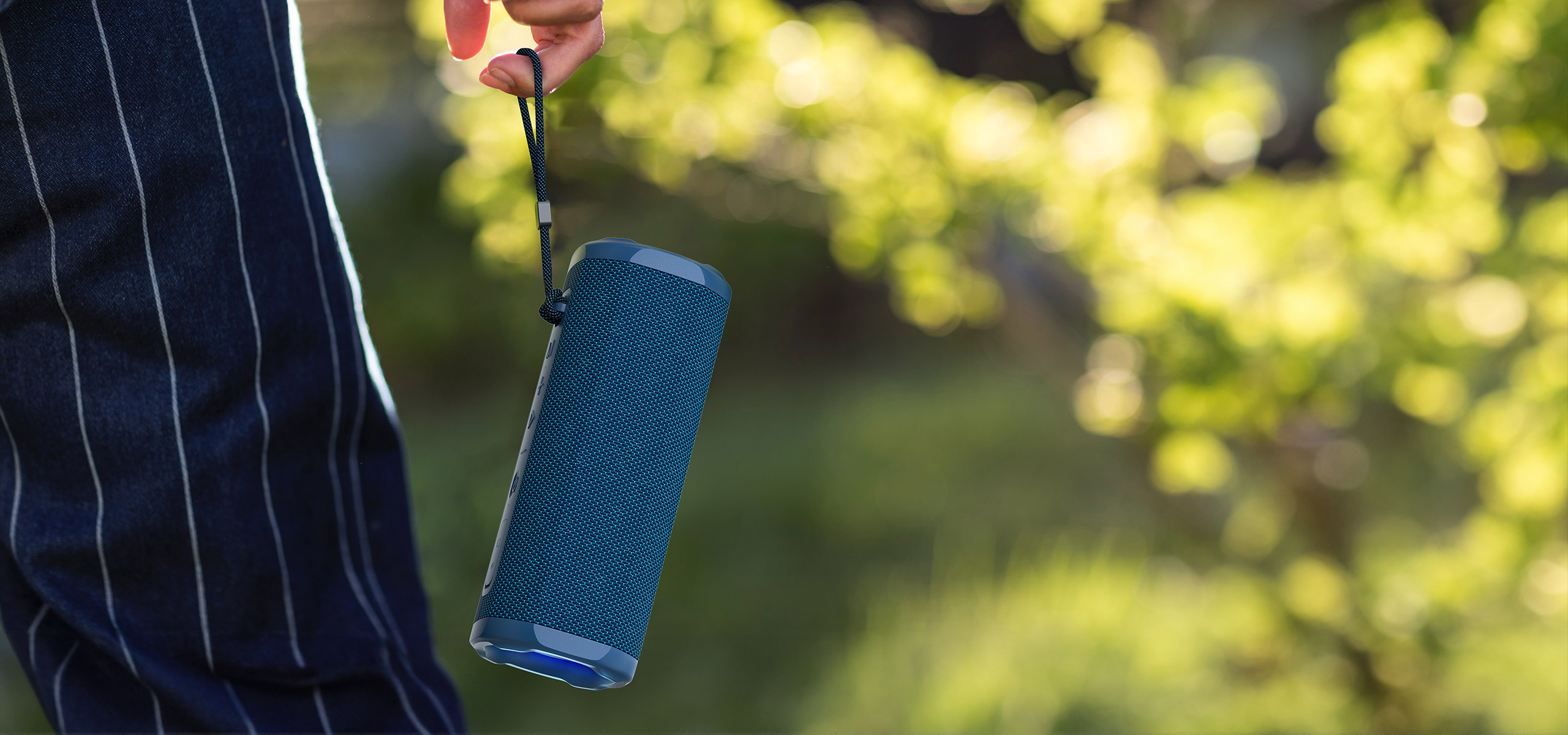 Lightweight and portable
Just pick it up and leave
Weighing only 495g, with a compact appearance and lightweight body,
paired with a woven lanyard,You can carry it or hang it up, accompanying
you to travel to the south and north of the mountain, enjoying wonderful
and beautiful music at any time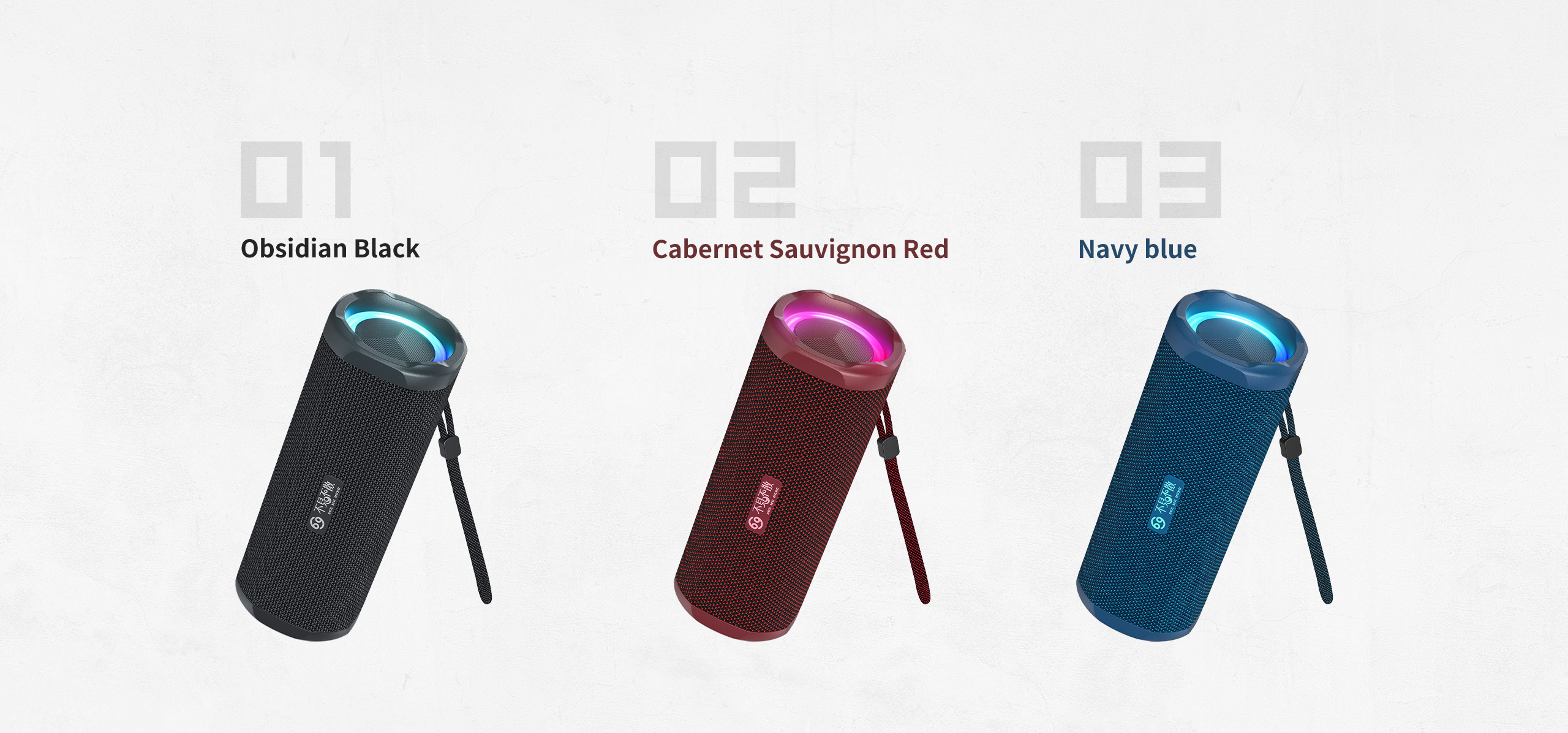 Technical
Parameter
Speaker system: 2 U-shaped 50mm speakers+2 65mm
low-frequency radiators
Frequency response: 70Hz-18KHZ
Output power: 2 * 7.5W
Bluetooth version: 5.3
Play
function
Supports Bluetooth wireless playback
Supports Micro SD card plug and play
Playable formats: MP3, WMA, WAV, FLAC
APE (Micro SD Card)
Other
functions
TWS stereo: support
Protection function: IP45 waterproof and dustproof
Working temperature: -15~+45℃
Battery
life
Battery type: 3600mAh lithium battery
Charging time: approximately 4 hours (DC5V/1A)
Charging interface: USB Type-C
Playback time: approximately 8 hours (about 50%
medium volume, but also depends on audio content)
Product
specifications
Product Specification: 74 × 80.3 × 197mm
Net weight of product: 505g (including built-in
lithium battery)

Packing
list
E5-L speaker
1pcs
User manual
1pcs
USB-C charging cable
1pcs
Hanging rope
1pcs