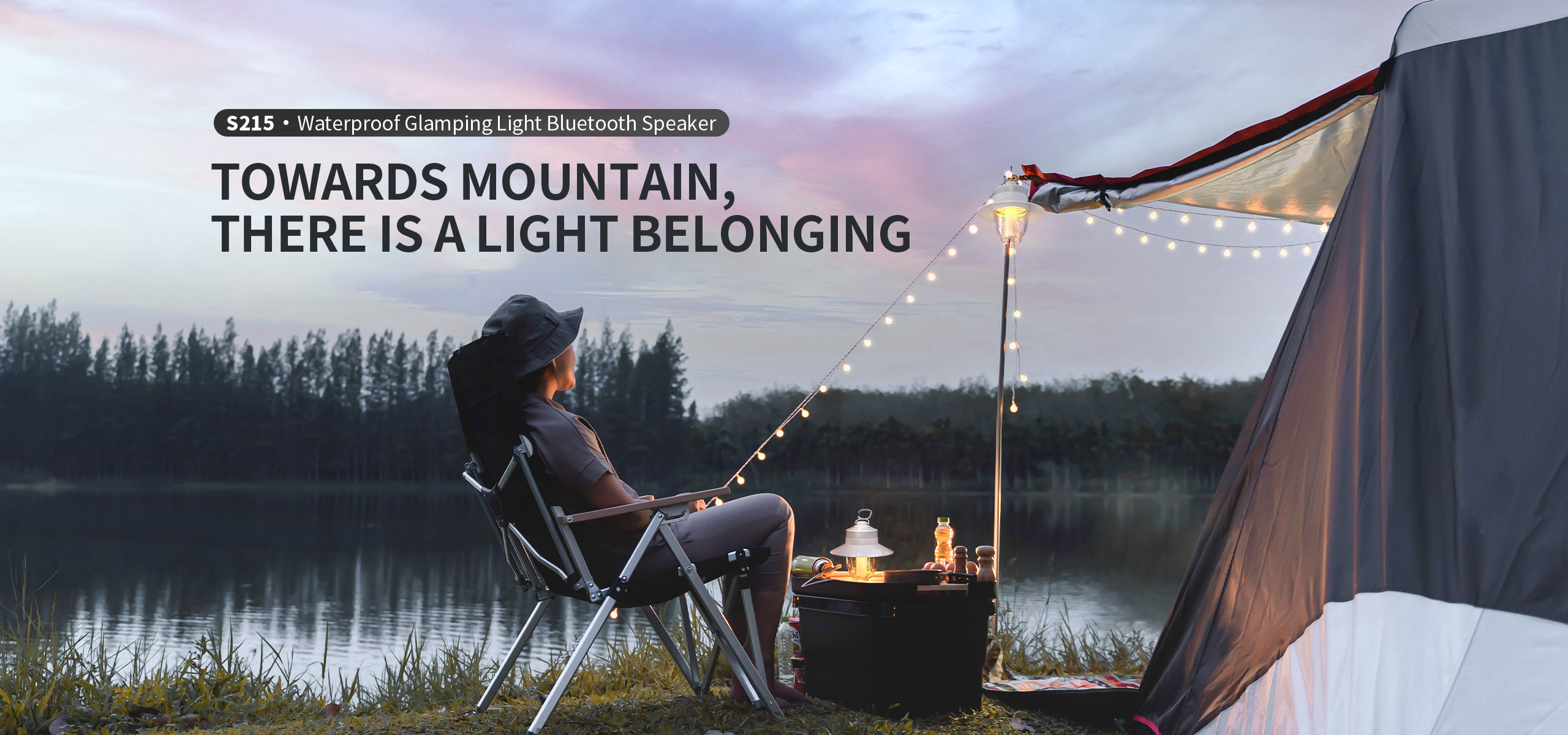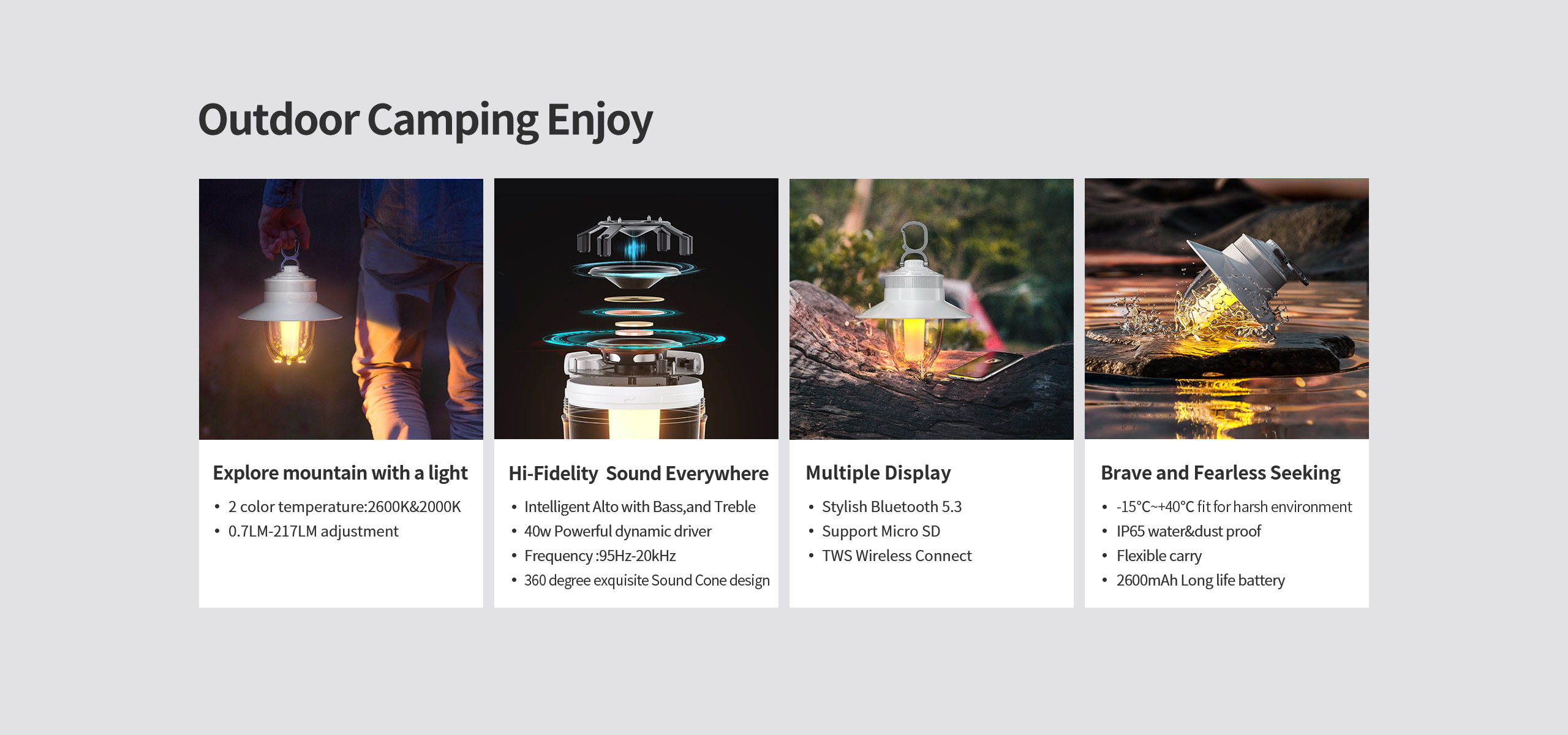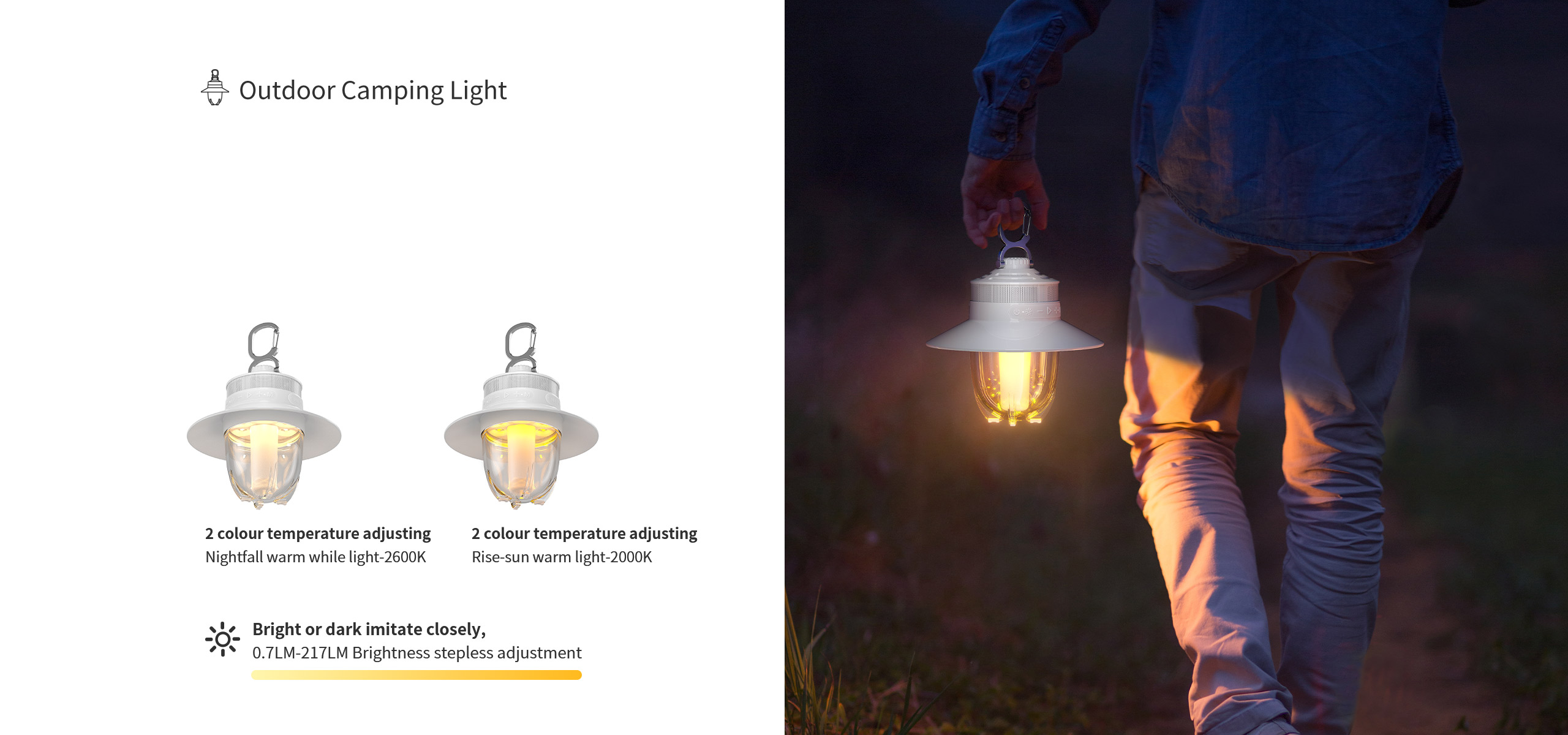 Bring light to travel .
Explore jungle
Rise to nightfall ,take the Sunrise ,Sunset's glorious and warmth in hand
Indulge to unlock the Ambition map.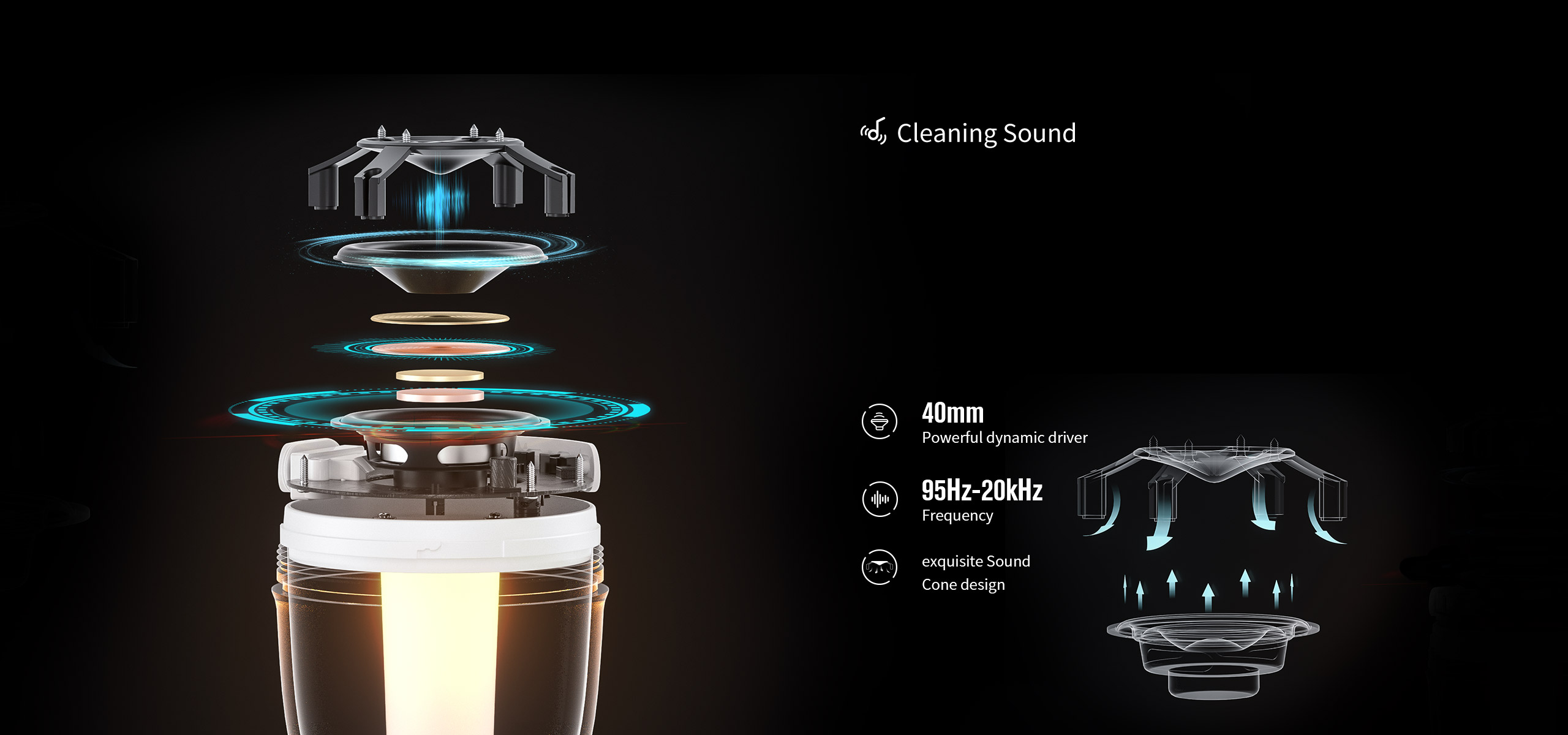 Taste wildress sound
while stay in mountain
Pure timbre quick-witted voice and Soprano bring heartstrings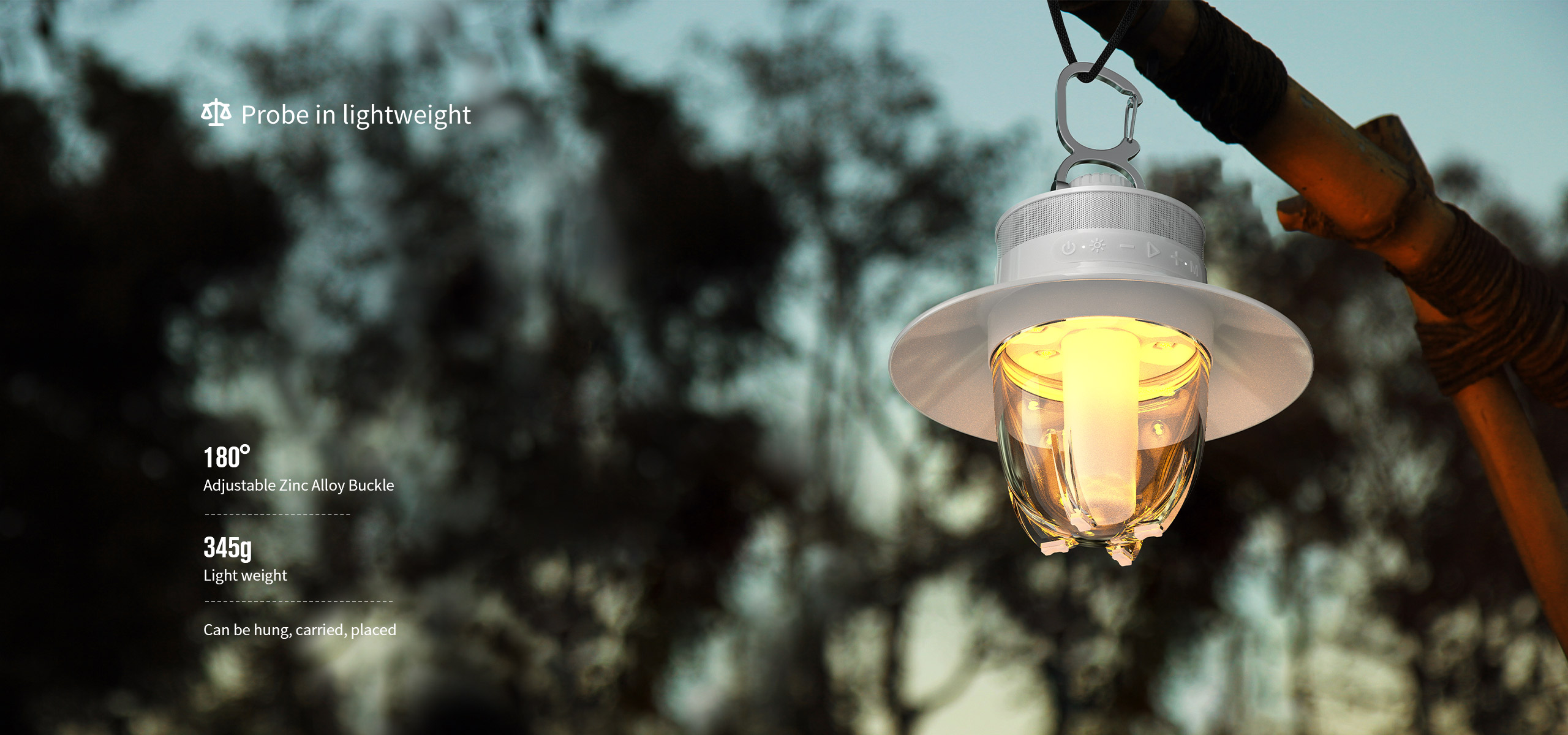 Acrossing freely Happiness
everywhere
No matter from dense forest to wilderness or mountain stream to plain.
Daytime, Mid-night, walk through it wantonly.
What lights up is not only the night,
but also the endless fun in journey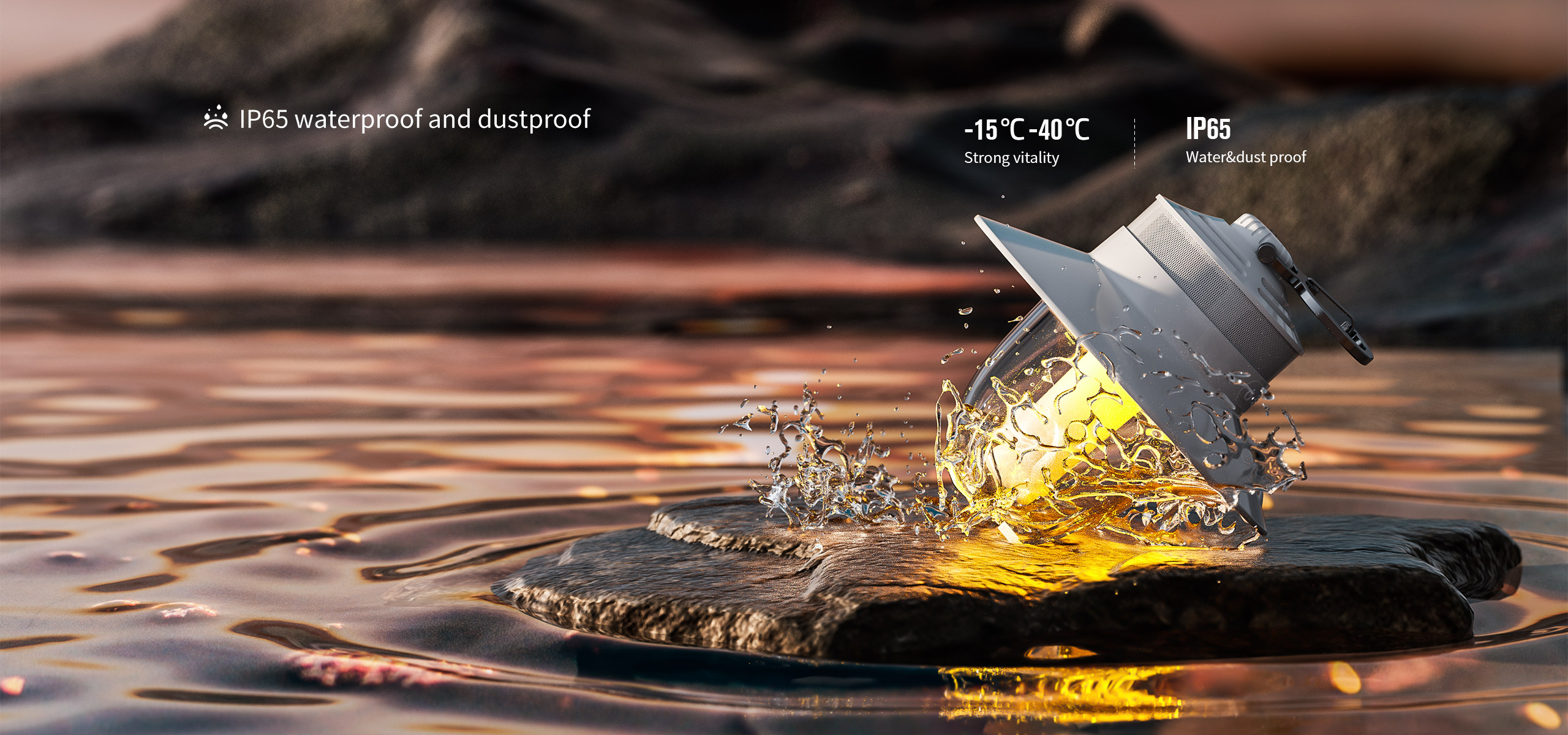 Trekking and wading,
fearless adventure
Through vast mountains and rivers ,from south to north, go firmly to the wild and explore bravely.
Take root in outside and follow your heart.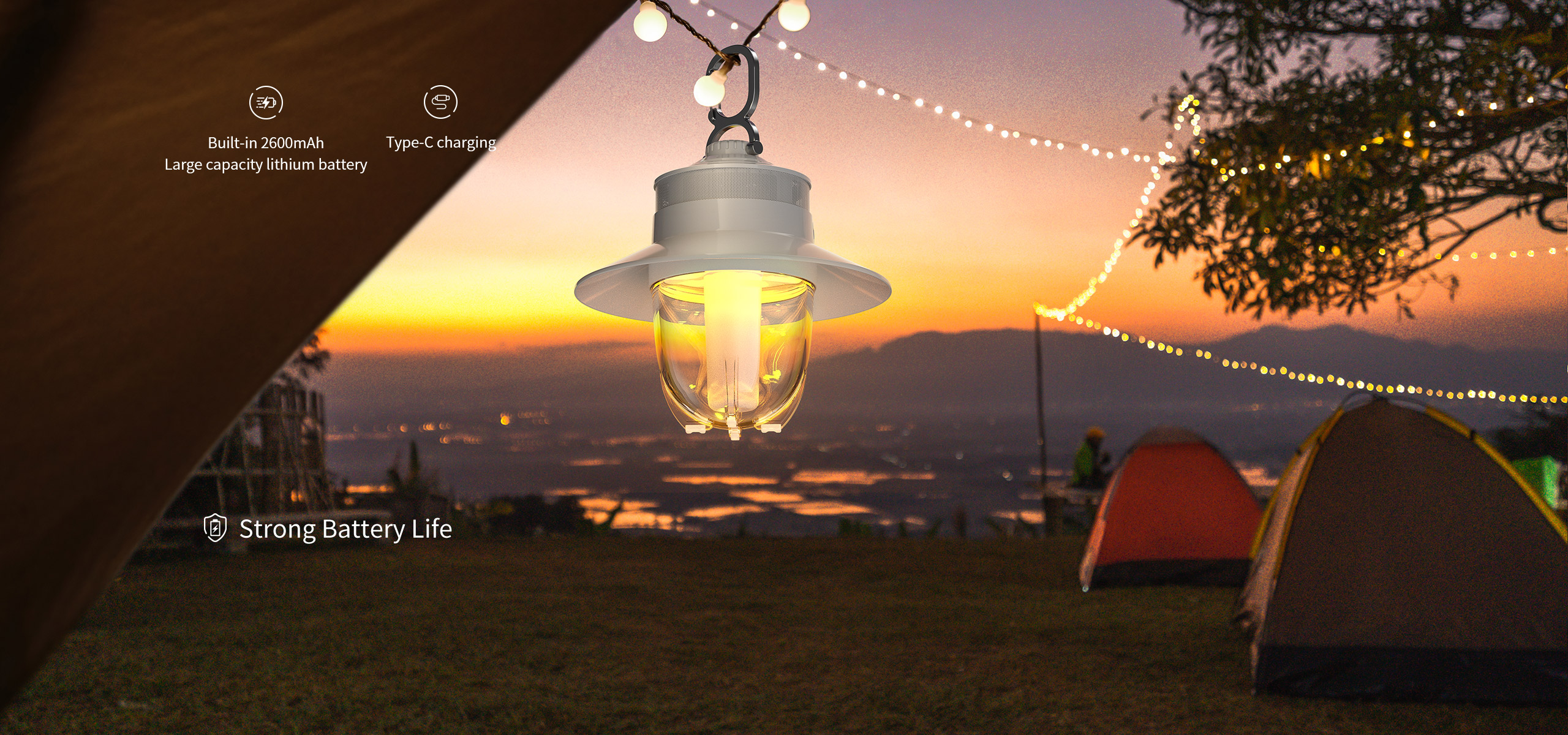 Explore leisurely day and night
From mountains to the wild, just explore as you like. Natural sounds, warm lights, accompany you everywhere.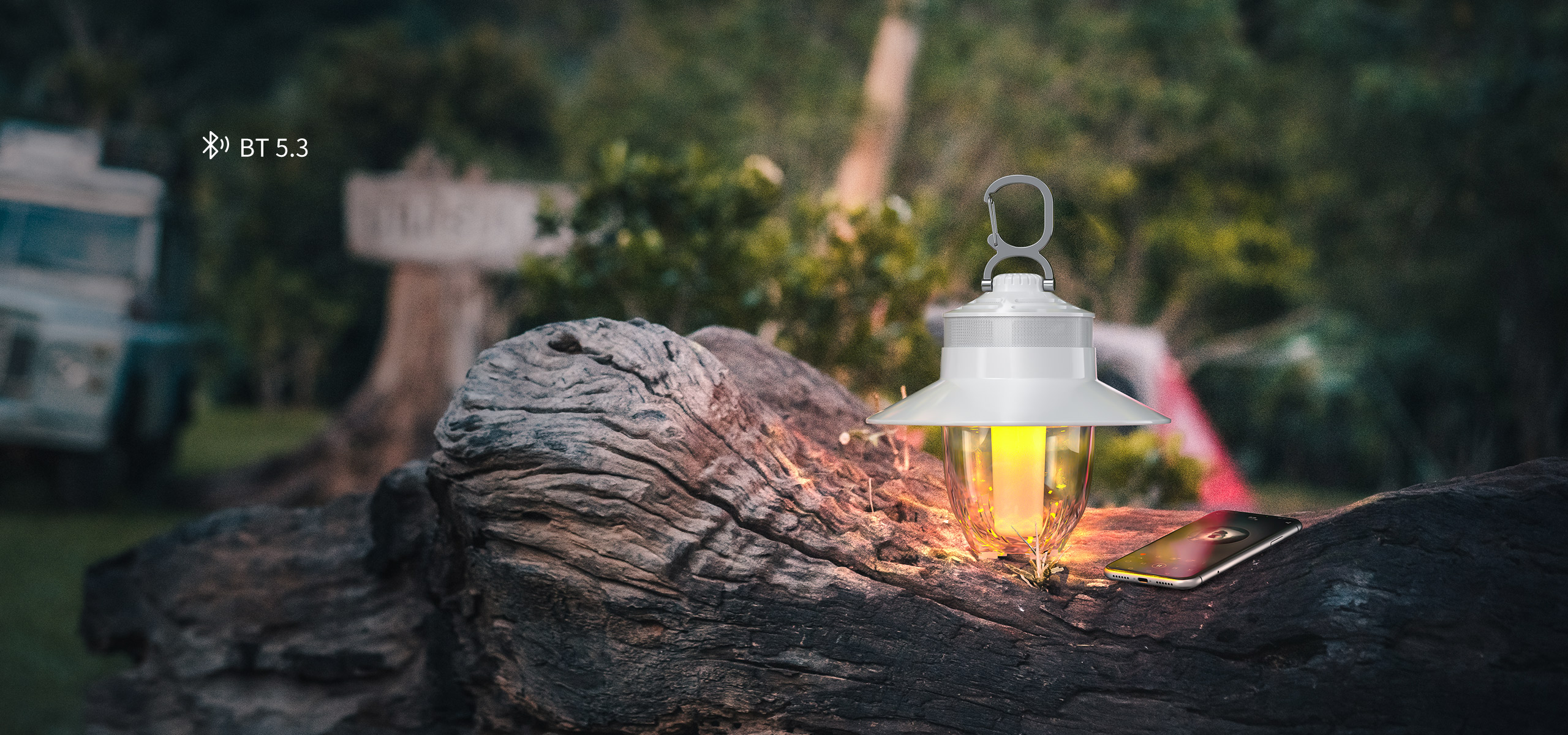 Enjoy funny in mountains
and jungles
Across the forest, through the mountains, smooth connection ,
no obstacles, comfortable listening.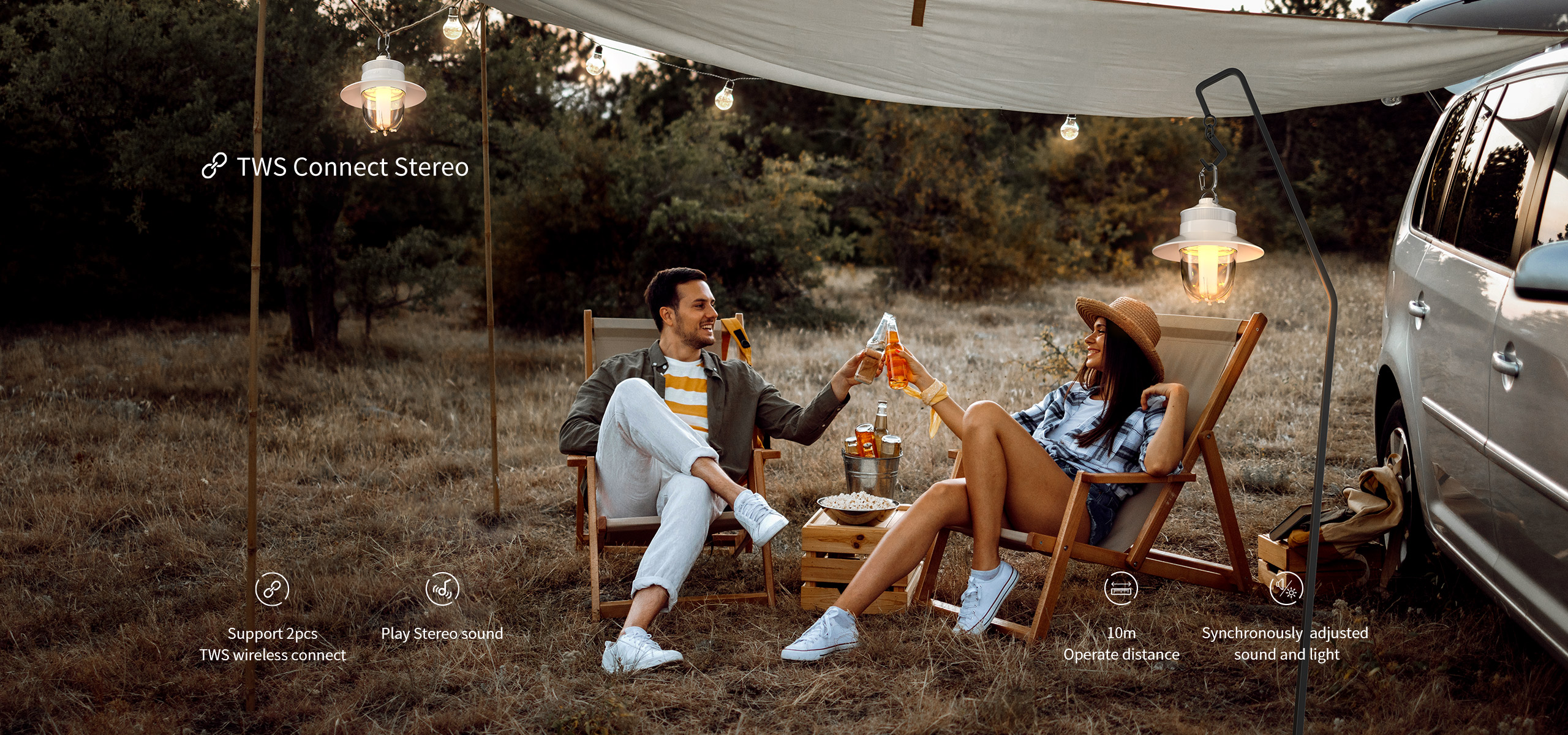 Share wilderness romance
in same frequency
lighting up the road under the feet, and . Bring sound with light ,
full nature music .igniting the passion for loving wilderness .
Lossless playback
Free definition of exclusive song list
Support 32GB huge capcacity SD card,
With APE/FLAC/ lossless /MP3/WMA/WAV format .
Parameter
Item Size: 157mm x 157mm x 196.5mm
Item Net weight: ≤345g
Water&Dust proof: IP65
Working temperautre: -15℃~+40℃
Play
Bluetooth: 5.3
Micro SD: MP3、WMA、WAV、APE、FLAC
Endurance
Battery: Lithium battery 2600mAh
Charging time: approx 3.5 h(DC5V-1A)
Playing time: approx. 19 h(Vol 50%)
Lighting endurance (Warm while light): 9h
(Medium brightness, light on status, audio off)
Lighting endurance (Dim yellow light): 10h
(light on status, audio off)
Sound
quality
Loudspeaker: Full arrange 40mm Suspended sound unit
RMW: 5W
Frequency: 95Hz-20kHz
S/N: ≥76dB
Light
Light unit: Dual temperature Iighting temperautrWarm while light 2600Ke: Dim yellow light 2000K, Illumination: 180-230Lumen