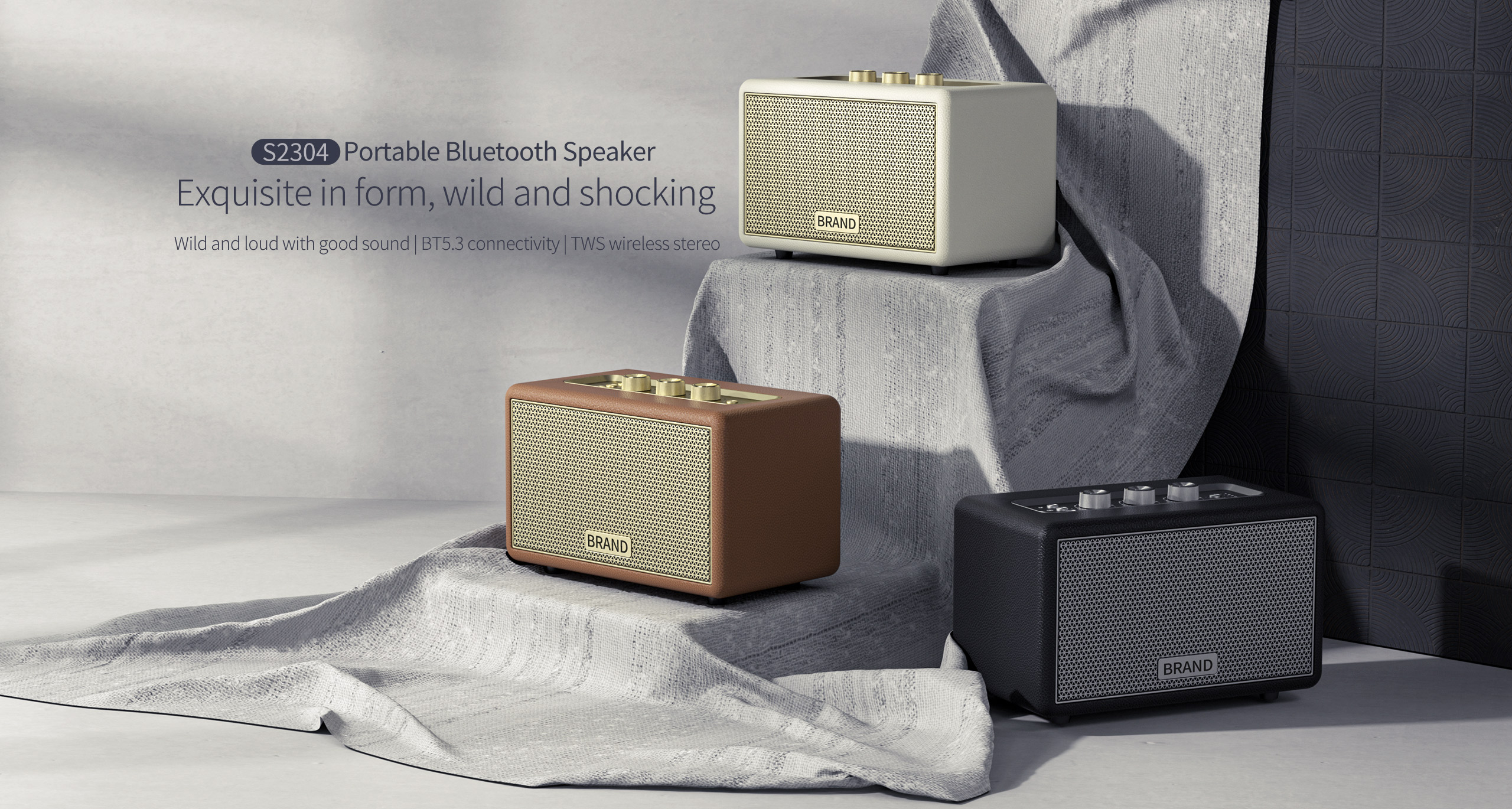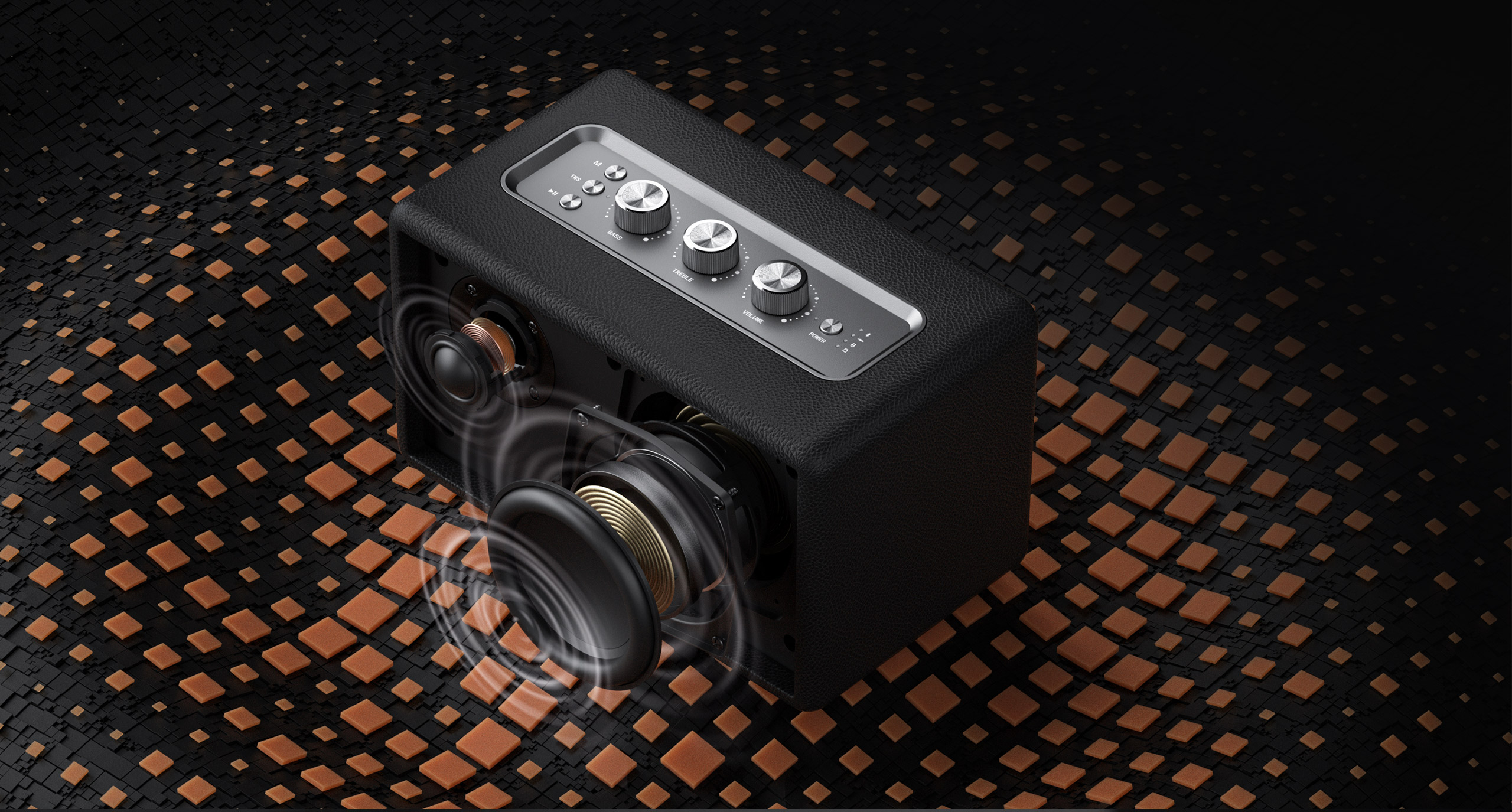 Shocking powerful, wild
and great sound
A carefully designed and
tuned high-quality dome top tweeter.
With a powerful and clear mid bass speaker,
Applied electronic and physical dual frequency division systems,
Bringing stunning high-resolution sound,
reproducing the original sound,and listening with ease.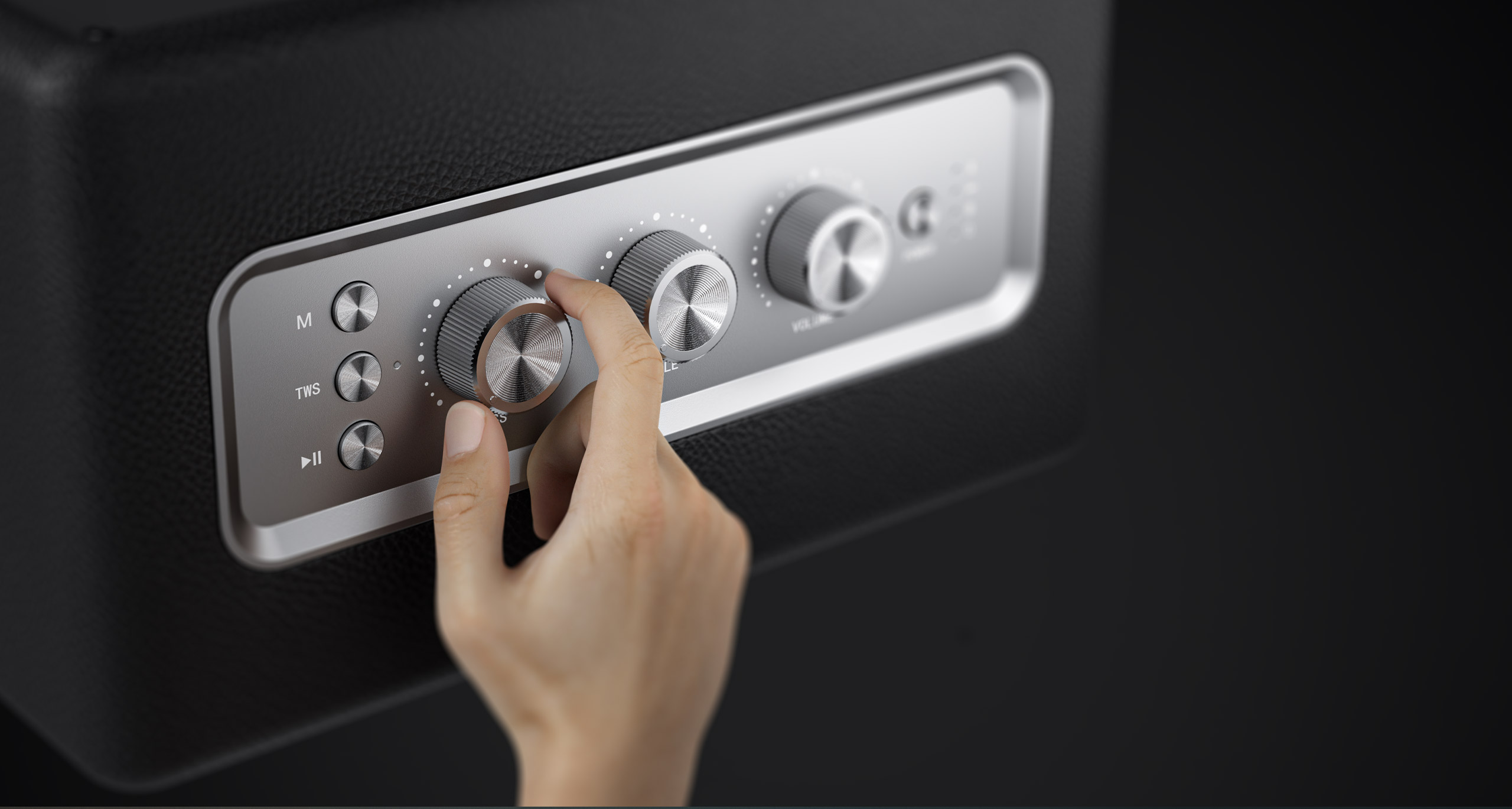 Voice preferences, freely defined
High and low tones can be independently adjusted according to different scenes and sound preferences,
Free control of the sound components of Bass and Treble,
making it easy to tune up your favorite sounds.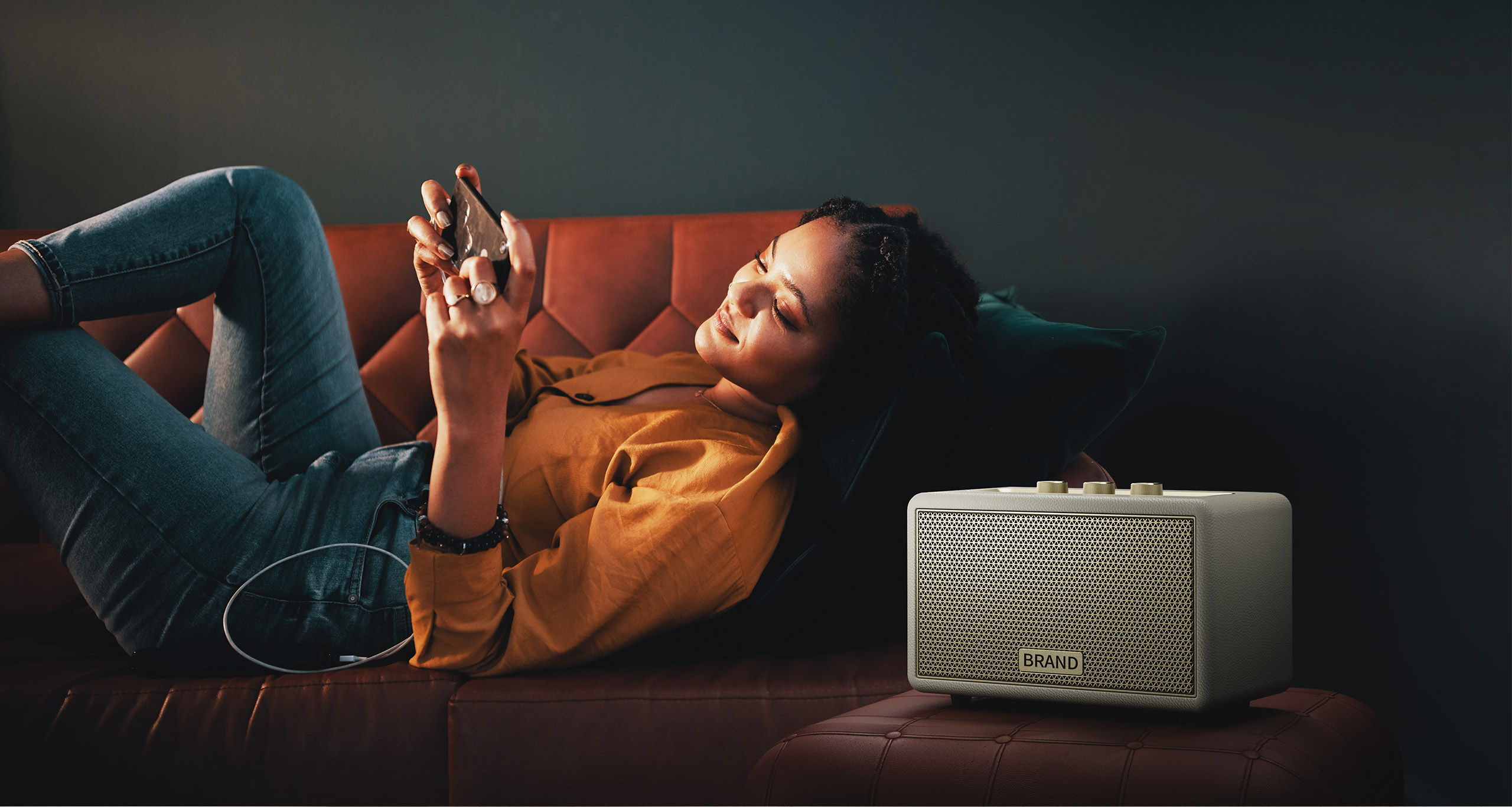 New generation Bluetooth 5.3, enjoy listening freely
The new generation Bluetooth 5.3 wireless fast connection, excellent audio transmission quality,
stable and fast connection , you can listen to music freely at home or outdoors.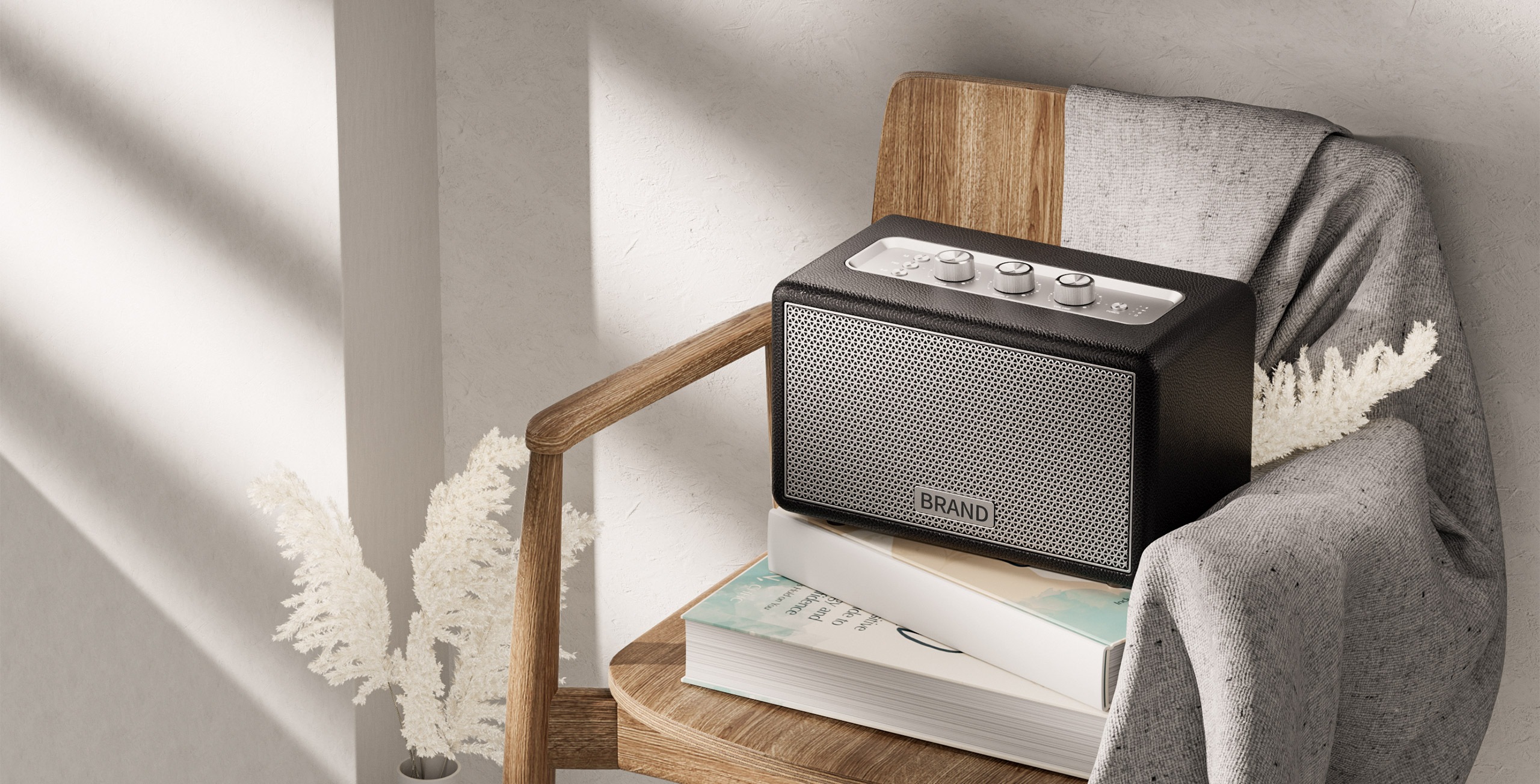 Multi connection methods for
listening flexible and smooth
BT5.3 wireless connection , also supports USB flash driver ,
Micro SD card playback , AUX audio cable for quick connection and playback.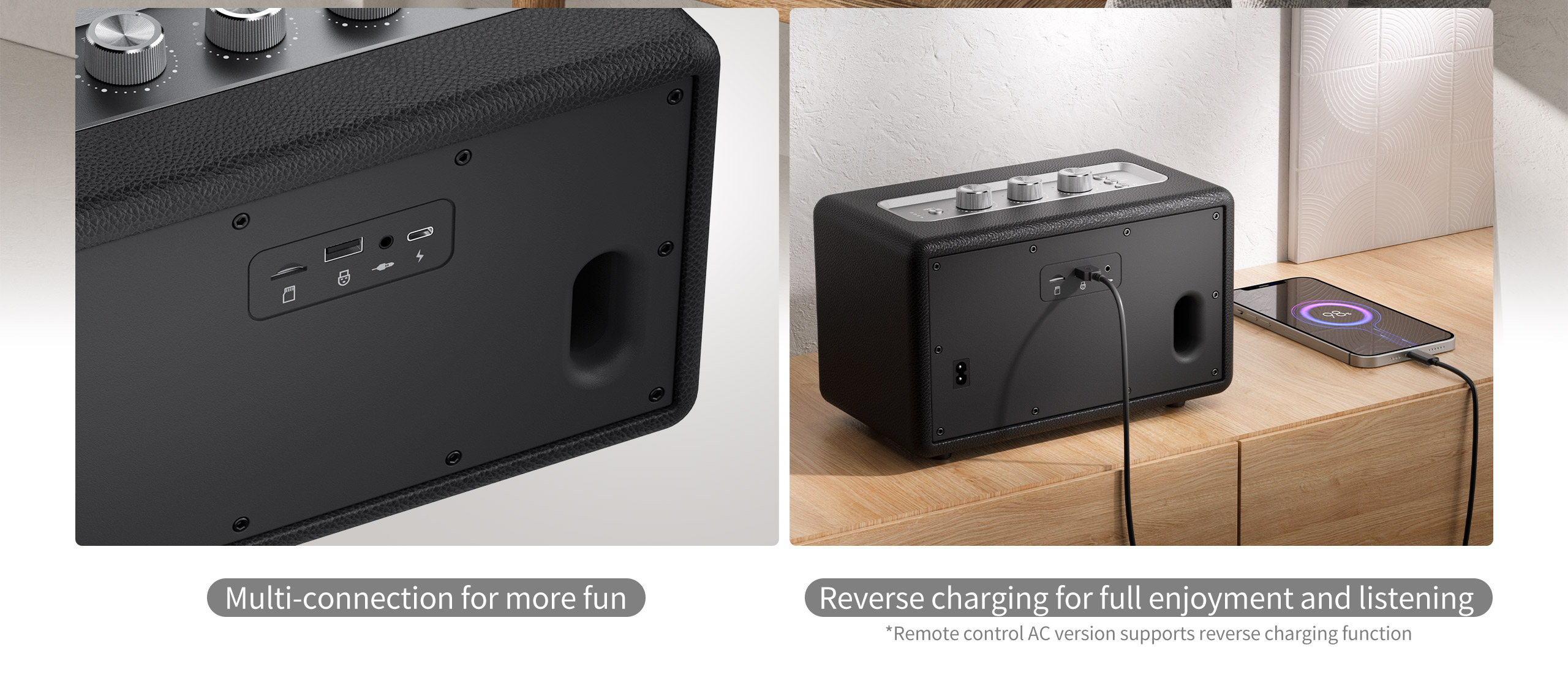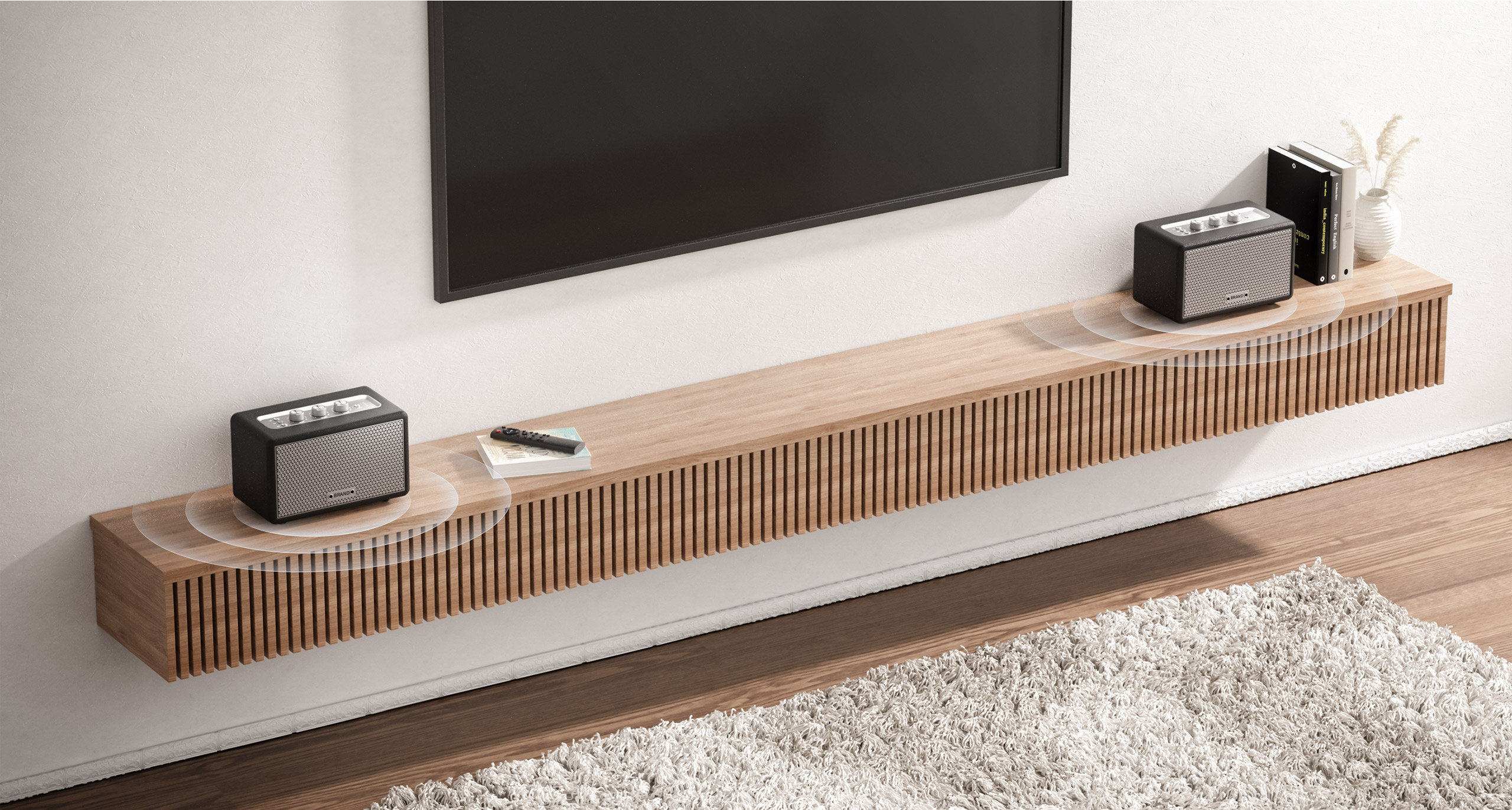 TWS wireless connection,
double the shock
Supports 2 TWS series playback, more vibrant and loud stereo sound effect,
It feels like being in the ocean of music, bringing an immersive listening
experience that is immersive and immersive.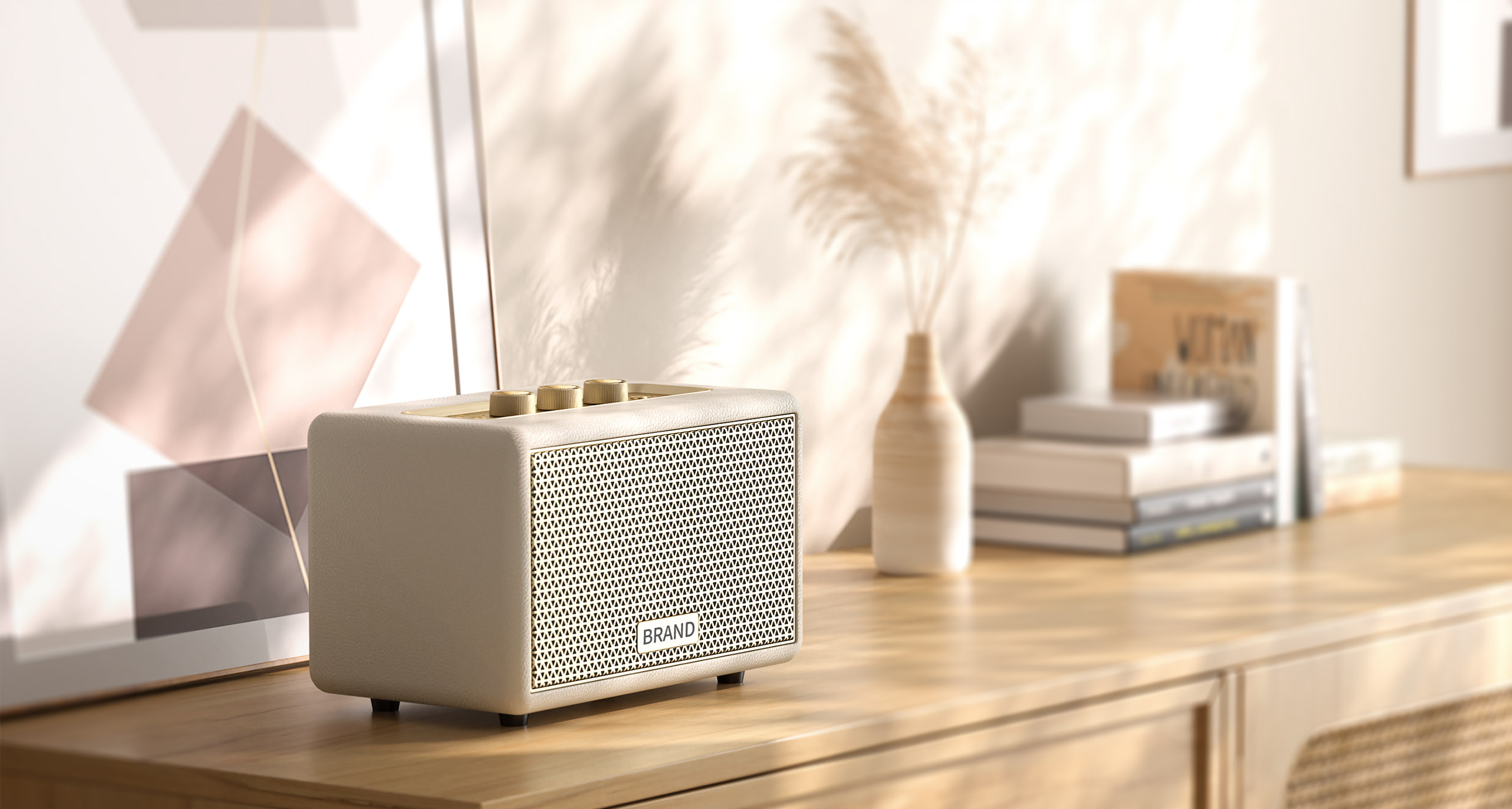 Elegant retro, free new voice
The solid wood box design of retro lychee grain pu leather,
The elegant color scheme, combined with the surging sound of modern new technology,
is suitable for various home environments.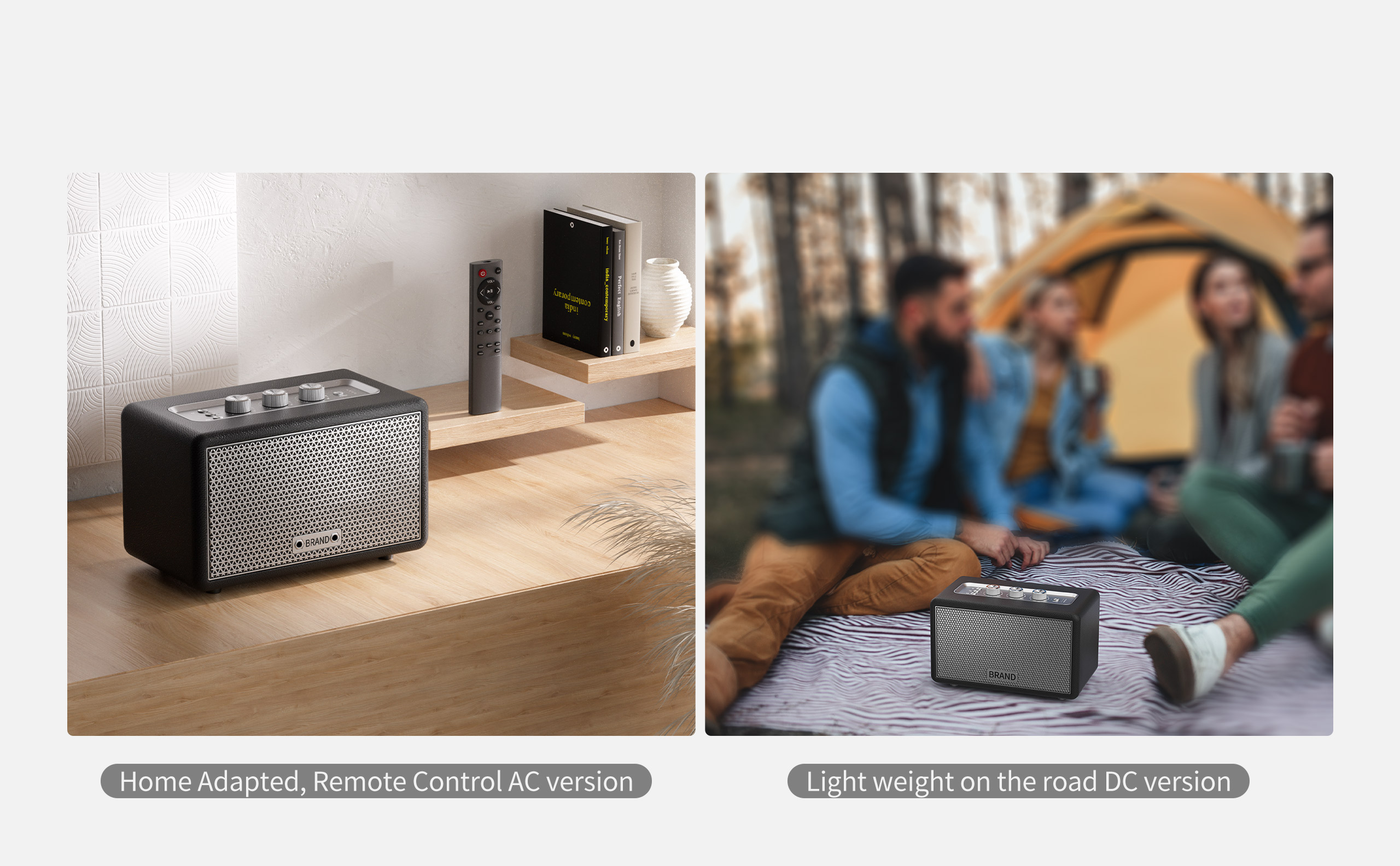 Free choice between indoor and outdoor versions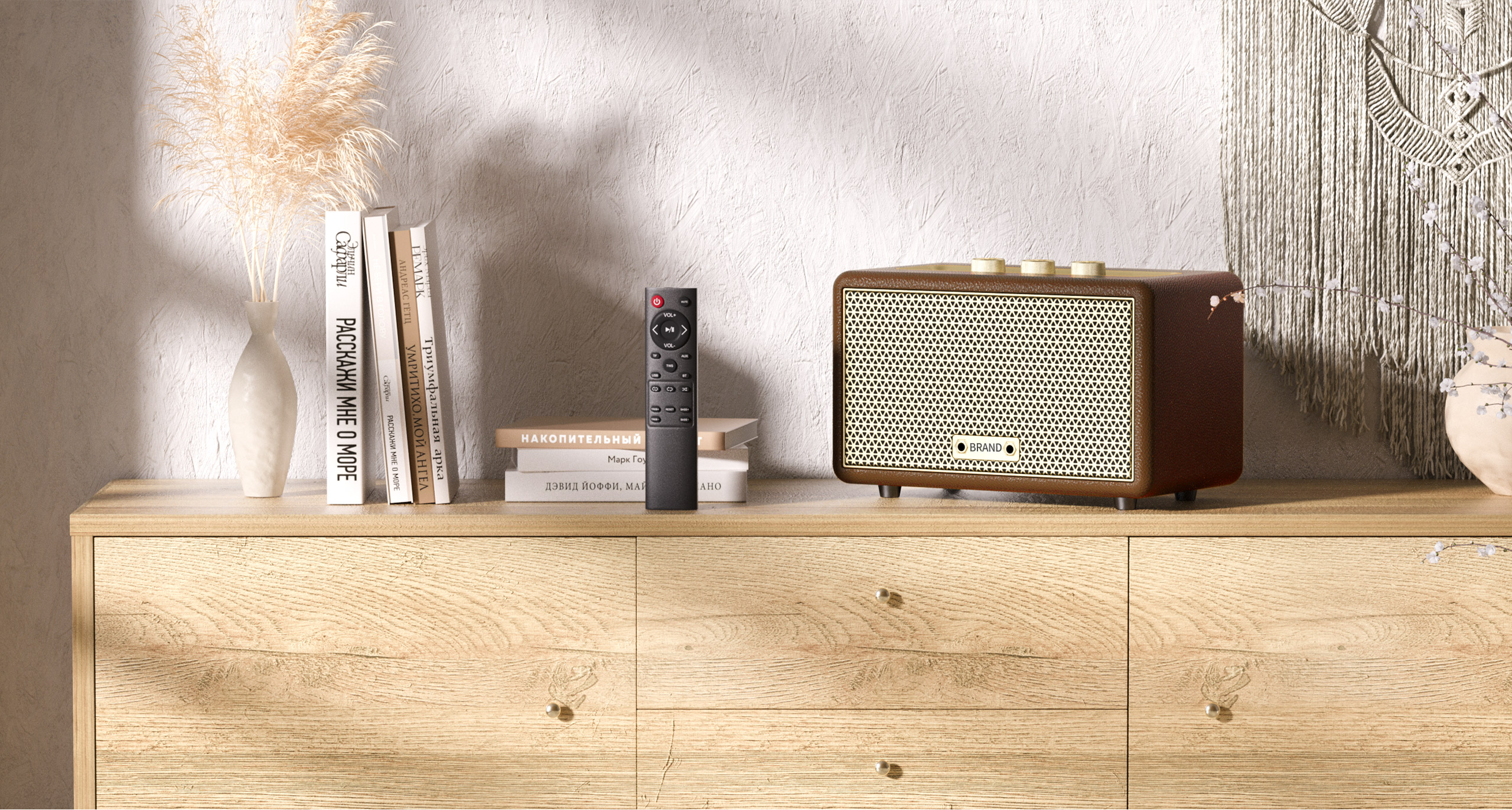 Home Adapted, Remote Control AC Version
Plugged in at home and equipped with a remote control, it effortlessly creates a comfortable and warm home atmosphere.
Technical
specifications
Sound system:106mm mid bass speaker+66mm
dome tweeter speaker driver
Frequency response: 50Hz-20KHz(-10dB)
Signal to noise ratio: >88dB
BT version: 5.3
Special
feature
Play functions: Bluetooth playback, U disk playback
TF card playback, AUX-in input
Other
functions
TWS: support
Playback time
(Portable battery version)
Battery type: 5000mAh lithium battery
Charging time: about 4h (DC5V/3A)
Charging interface: USB Type-C
Playing time: about 8 hours (depending on the volume and audio content)
Specifications
Product size: W239.0mm* H185.4mm* D89.2mm
The weight of AC version:2987g
The weight of DC version :3081g
Packing
info
USB Type-C cable x1 3.5mm audio cable x1
Remote control x1 (only included with remote AC version)
Power cord x1 (only applicable to remote AC version)
User manual x1