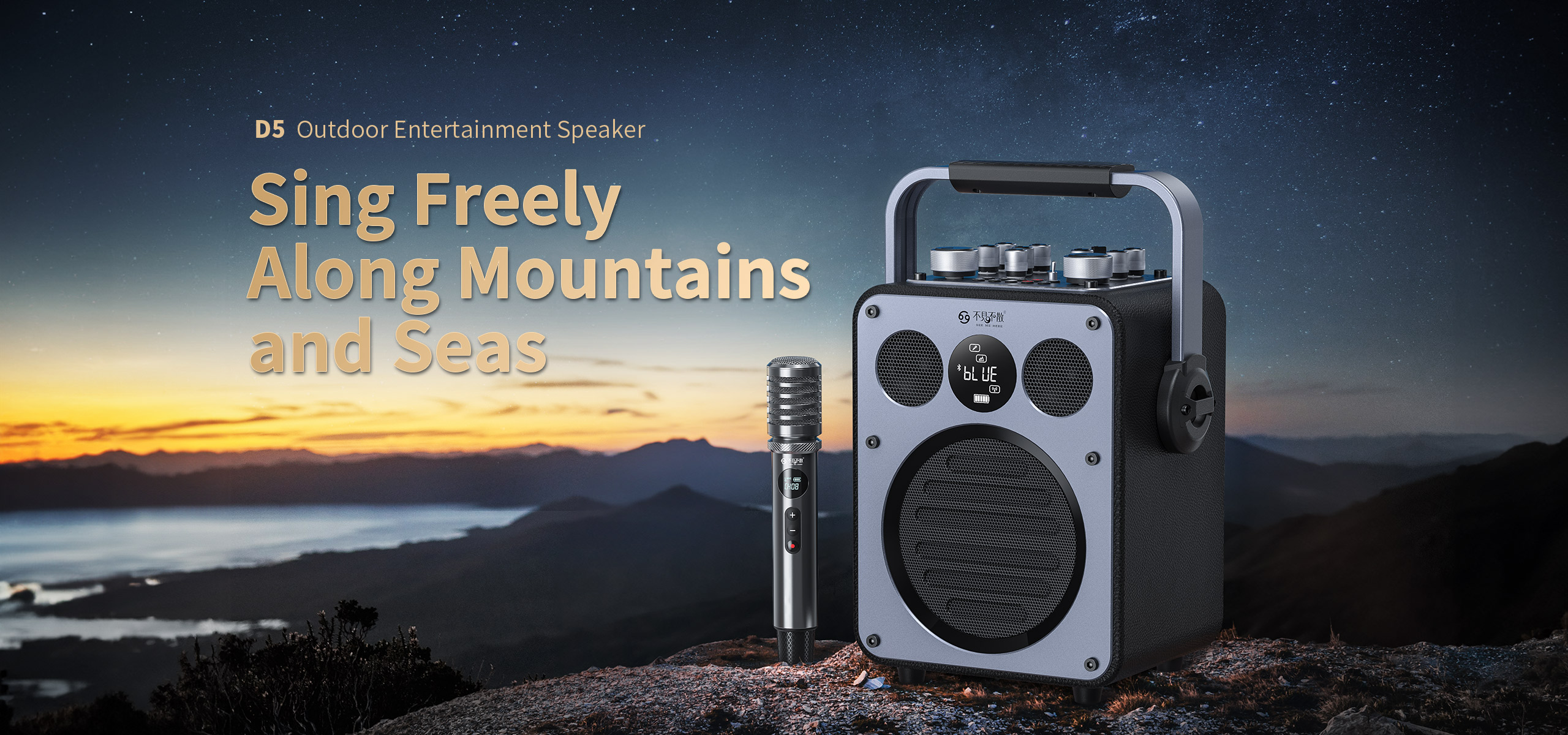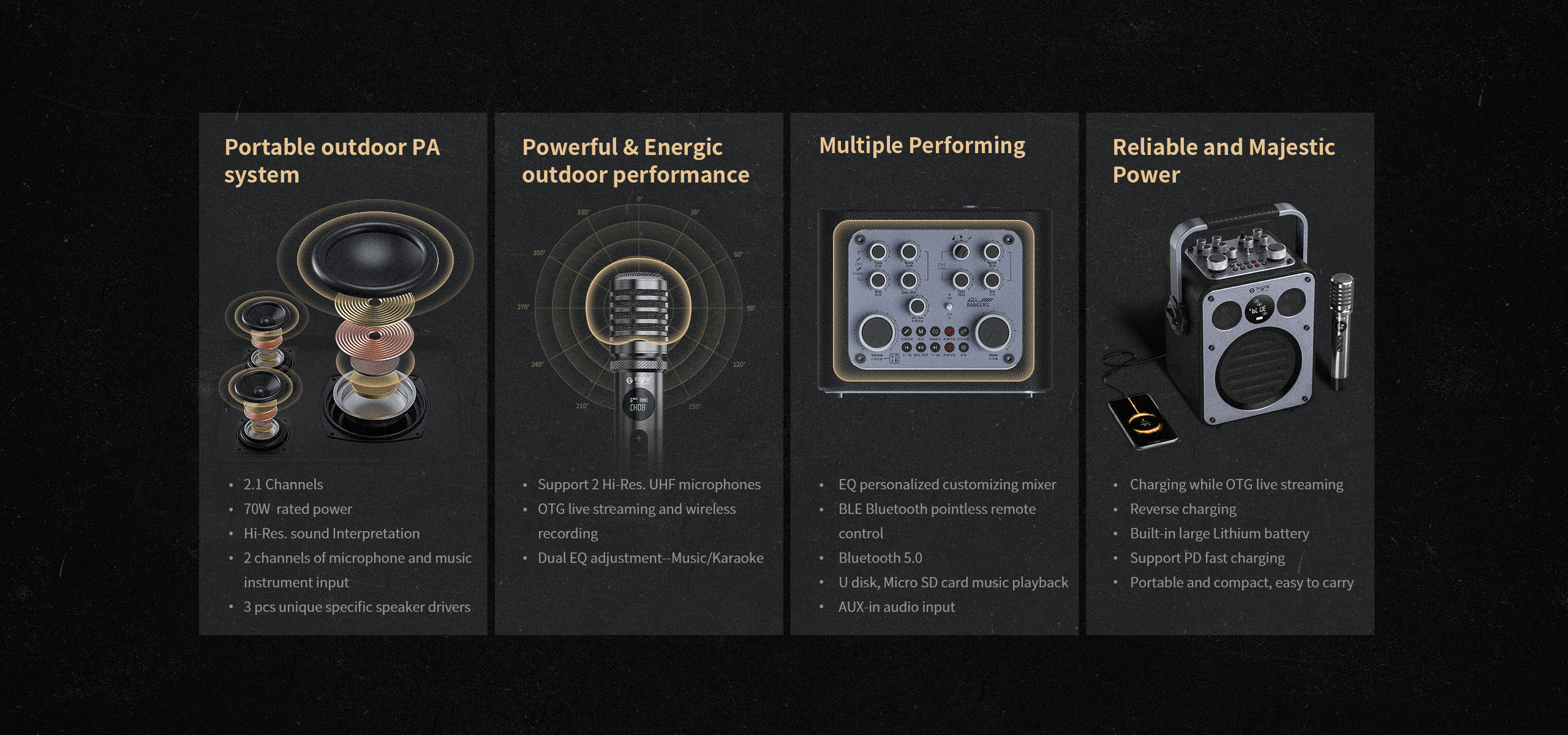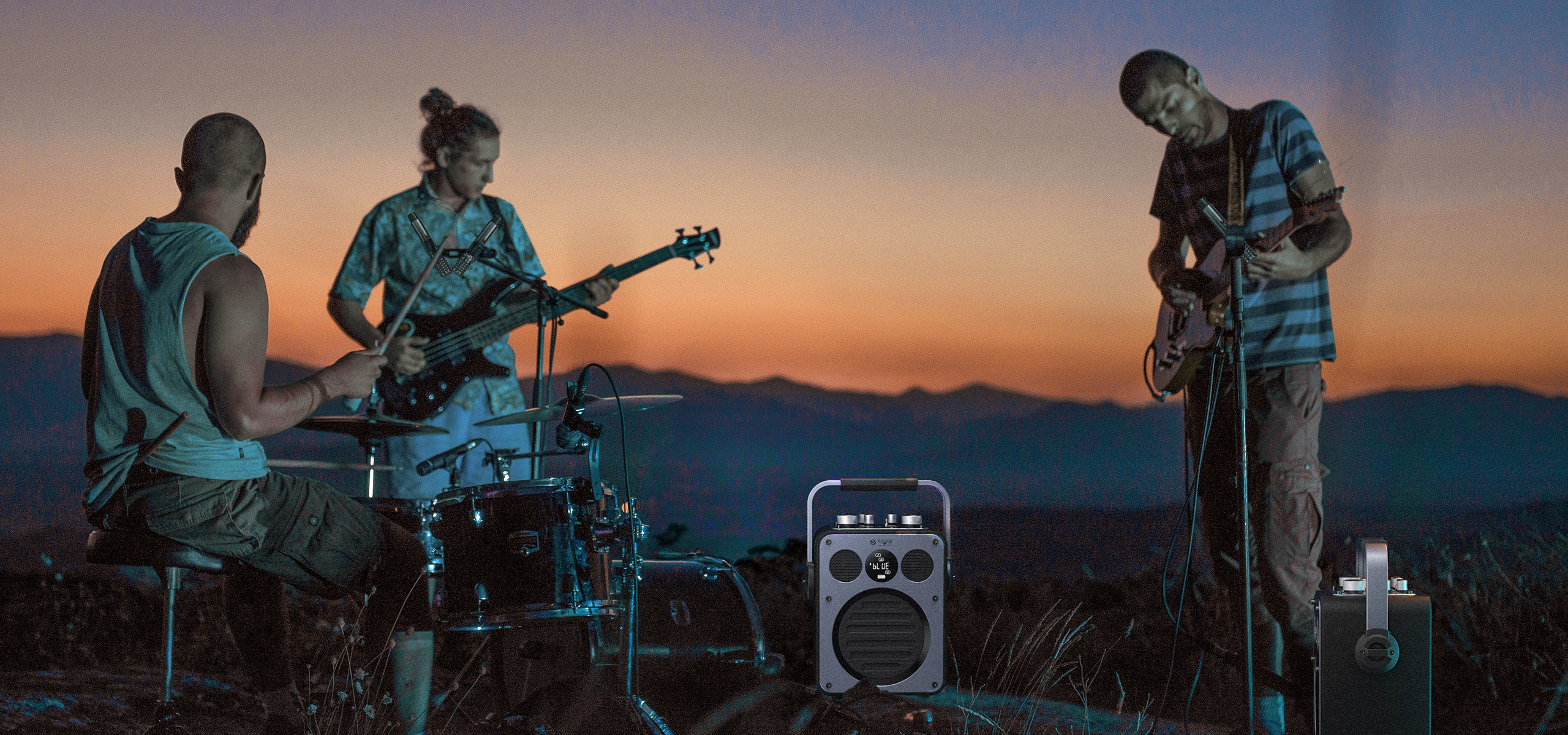 In the city, In the wild
Wander and sing freely
A breakthrough portable outdoor digital PA system,
with both performance and portability,
adapt to more outdoor small-scale roadshow environments,
and awaken the soul of bloody wandering adventure.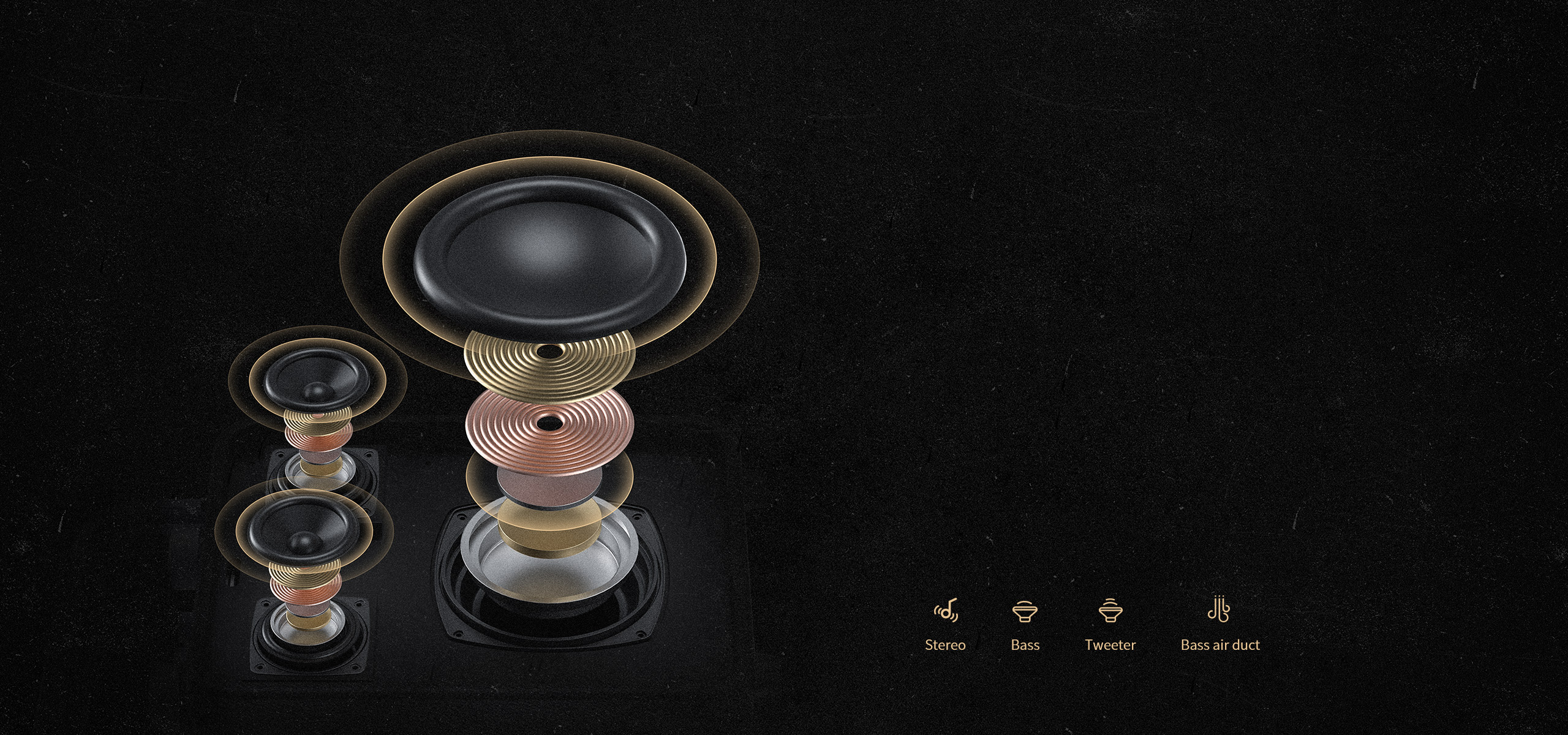 Activate acute sense of hearing
Explore new roadshow
shortcuts
With superb acoustic technology and innovation, by its innovative
high-quality sound that breaks through the limitations of the cavity,
this compact entertainment speaker can meet various outdoor
demands for playing and singing, road shows, and Karaoke.
2.1 stereo channels, using a 5-inch high-volume bass unit,
2 pcs 2-inch mid-high units, and one air duct to enhance bass, forms
an excellent sound quality system.
You can keenly feel the cooperation between the speaker and your
singing, and the sense of rhythm.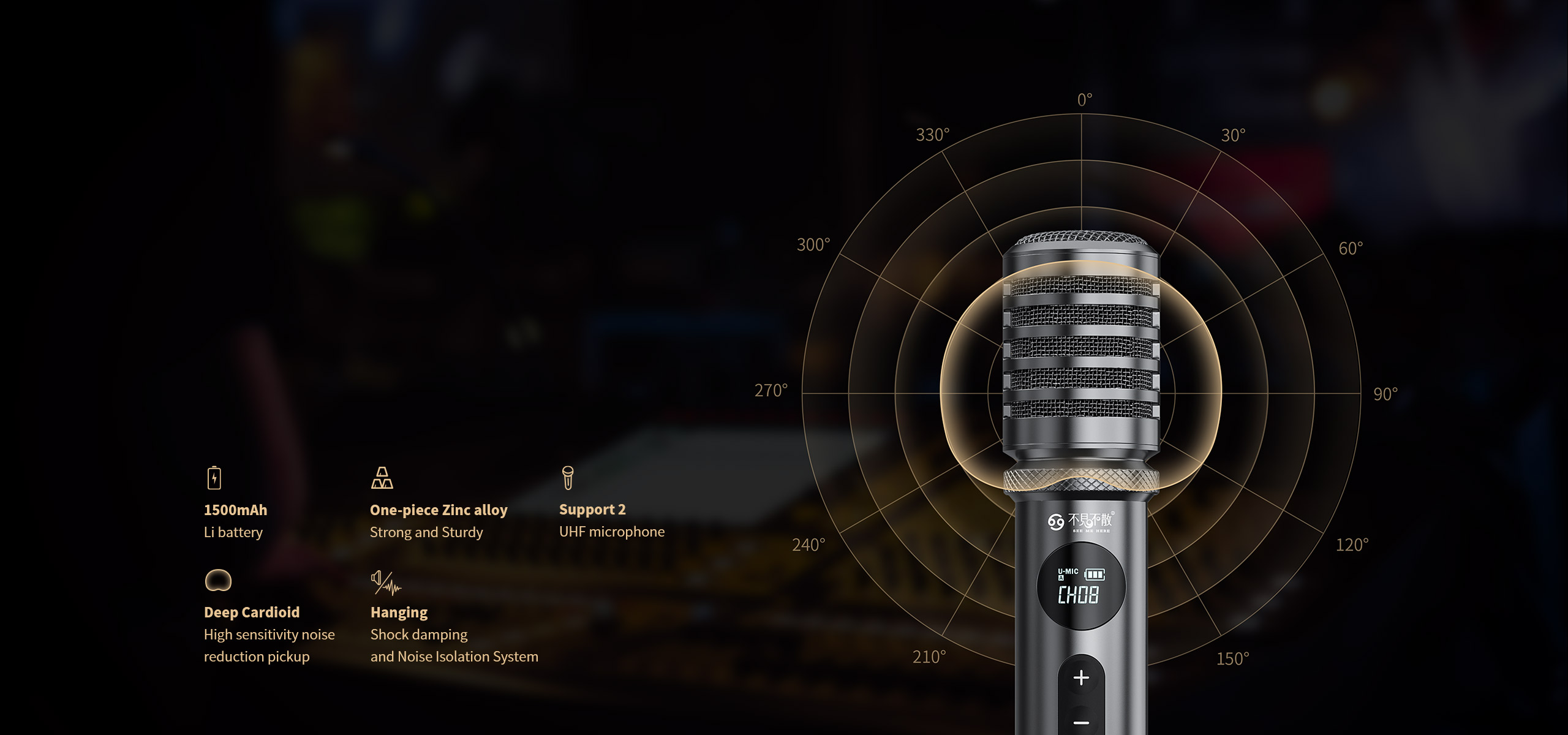 Breakthrough
Sing Boldly
It breaks through the technical barriers of cavity limitation and realizes the
amazing surging feeling brought by small cavity musical instrument speakers.
The stage-level high-sensitivity wireless microphone, with its excellent vocal
performance, matching the speaker shocking appearance, brings an amazing
singing experience with such small-cavity musical instruments.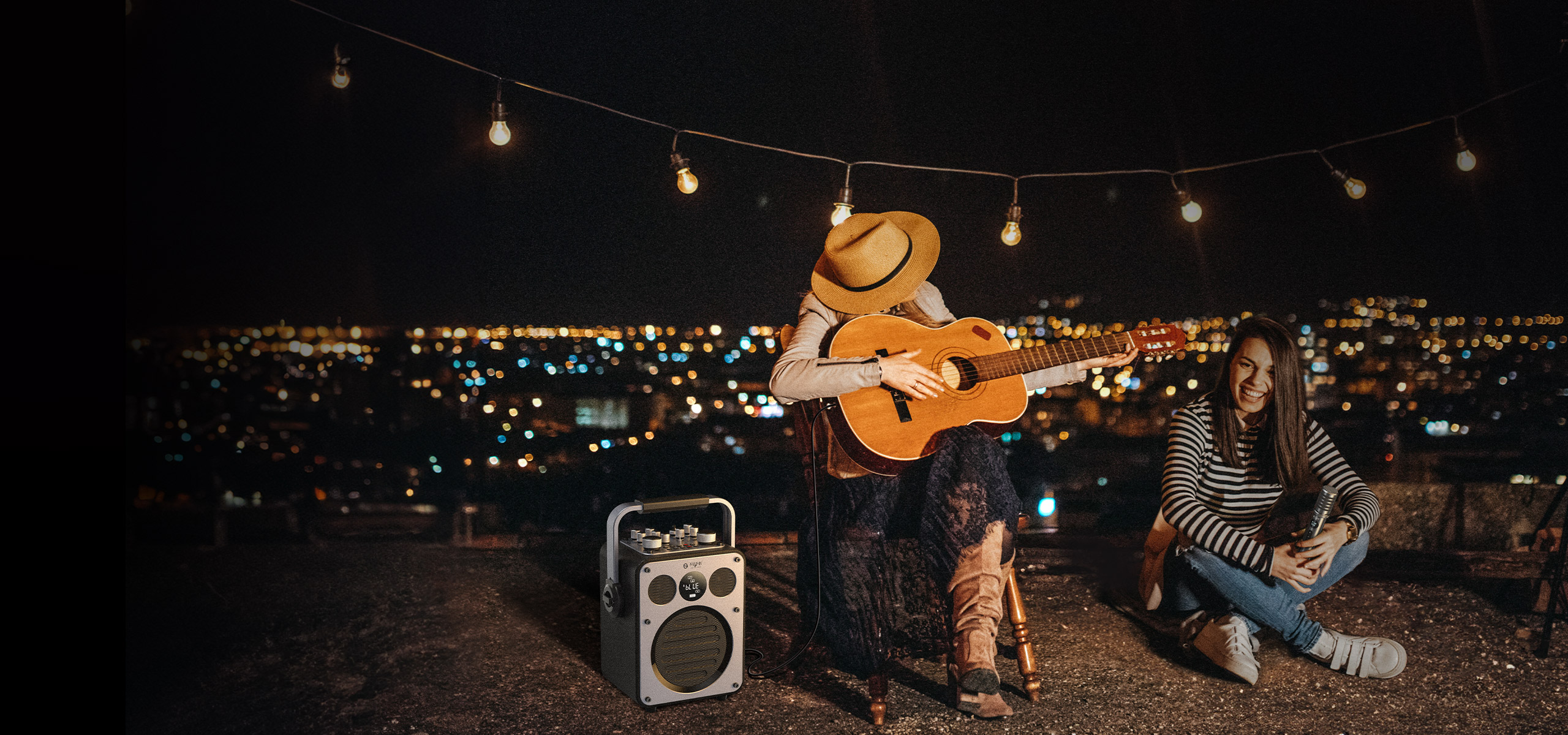 Lightweight and Portable Design
Exhaust yourself in
outdoors activities
Mini size among the Rangers series. Compact in size and
hand-held design features carrying to go, along your road
show and singing.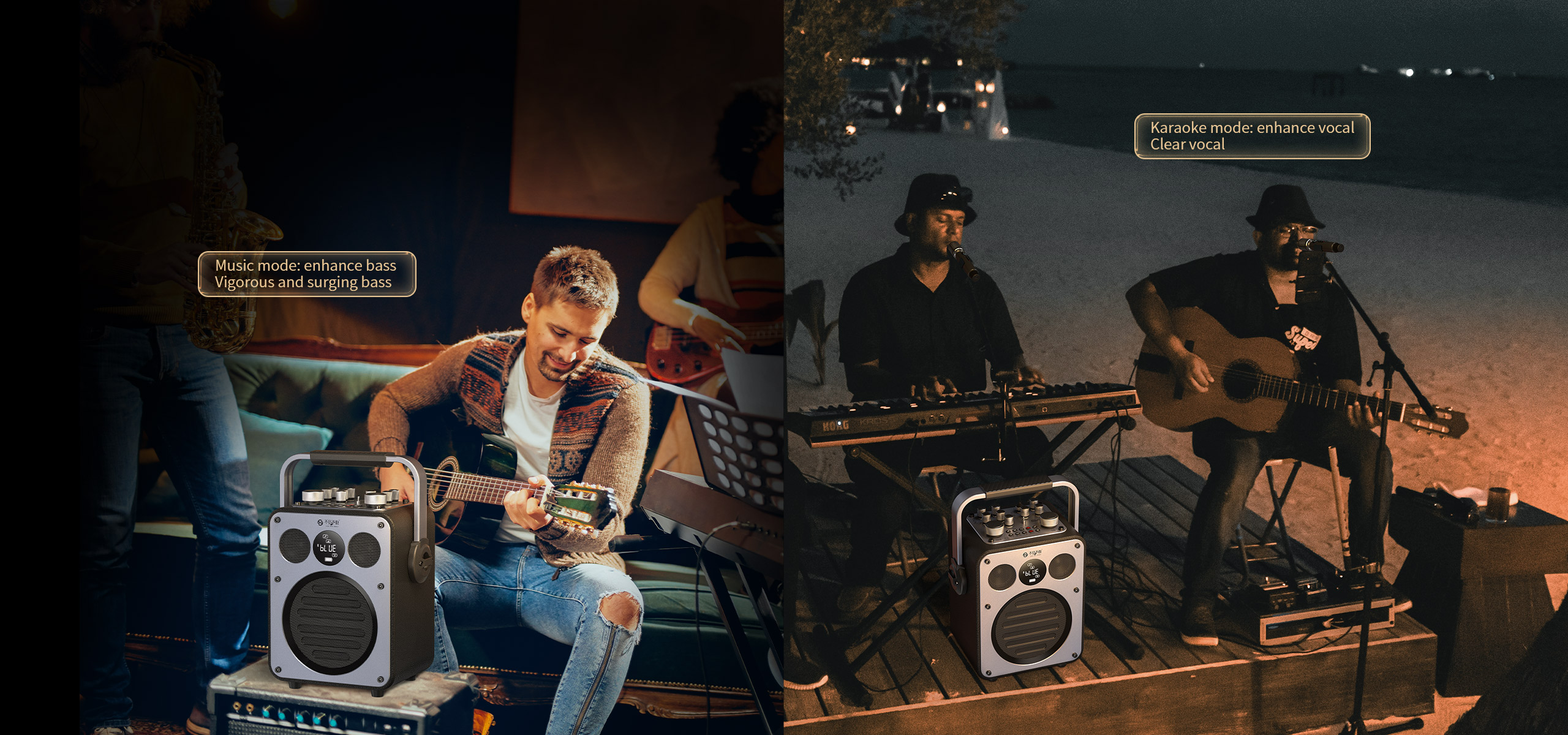 Two scenes modes
Wandering in more scenes
Two kinds of spatial EQ sound effects, adapt to different needs of various
performing arts occasions freely .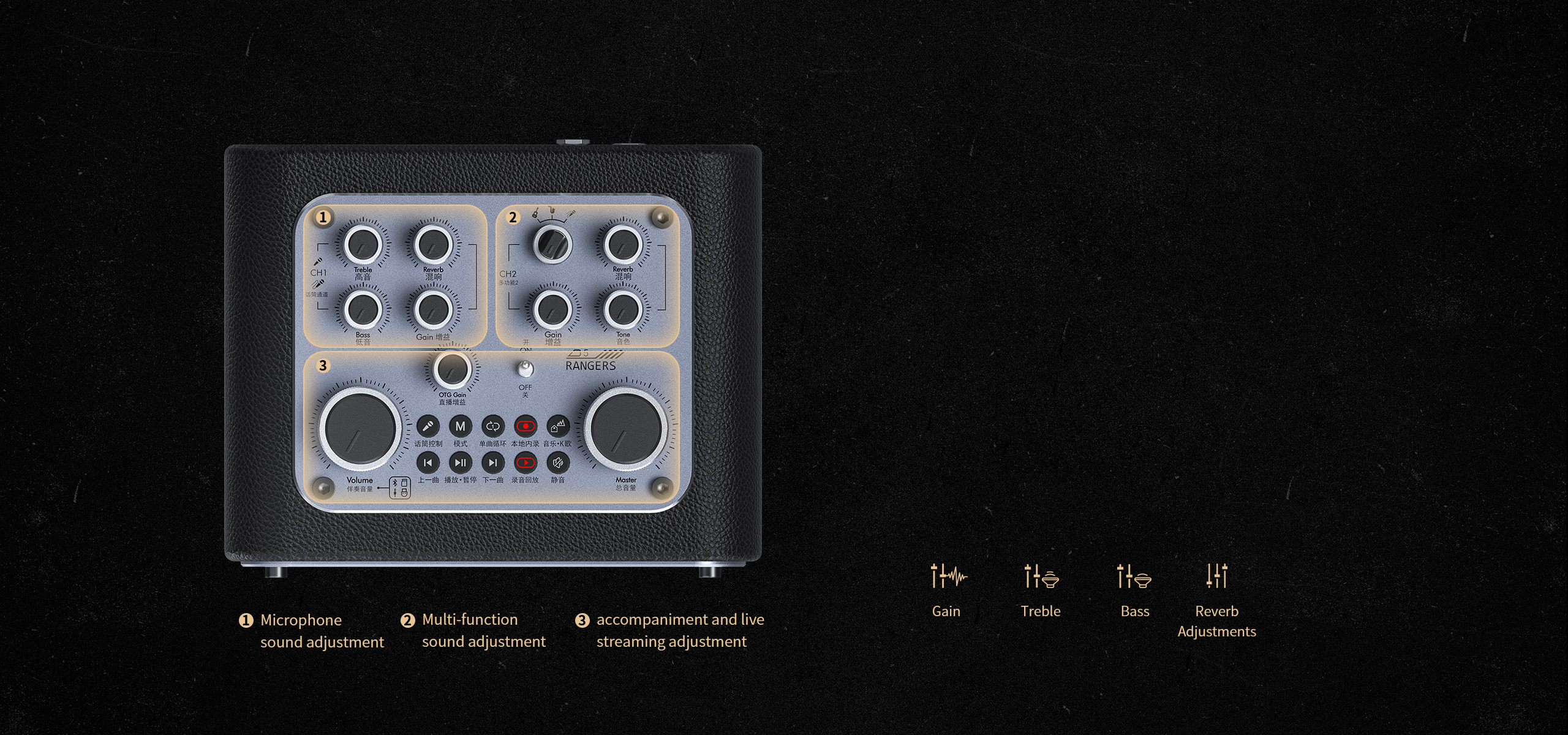 Sound Customizing
Attractive personalized
sound effect
Integrated multi-channel compact mixer. 1 channel microphone
sound adjustment, 1 channel multi-function sound effect adjustment,
and additional independent channels of accompaniment and live
streaming personalize sound effect freely.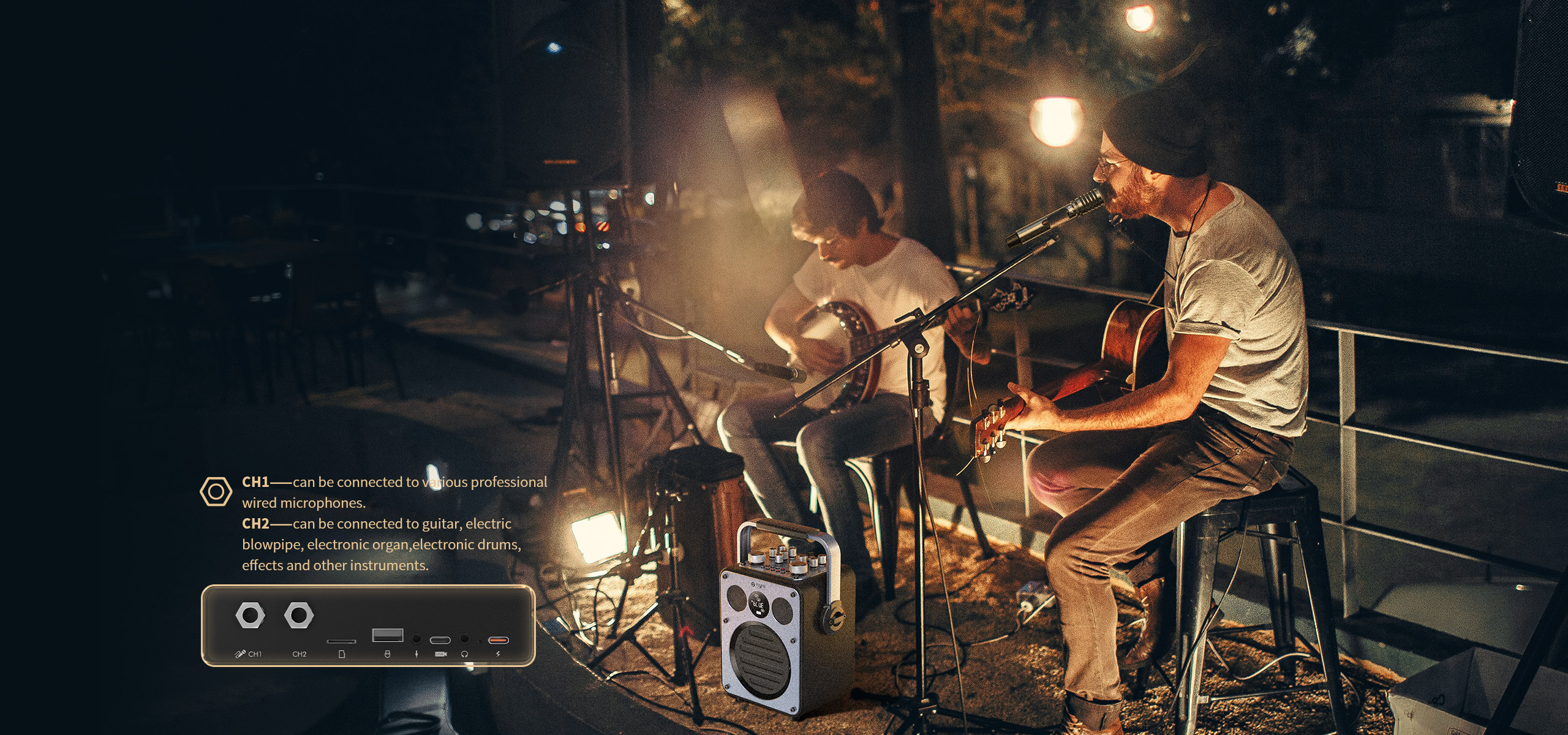 Karaoke
Roadshow at will
Designed for portable outdoor karaoke and road shows,
with 2 playing and singing channels.
Expand the possibilities of playing and singing: compatible
with various musical instruments and microphone equipment.
More styles of playing and singing, chorus, and ensemble.
Sing at will.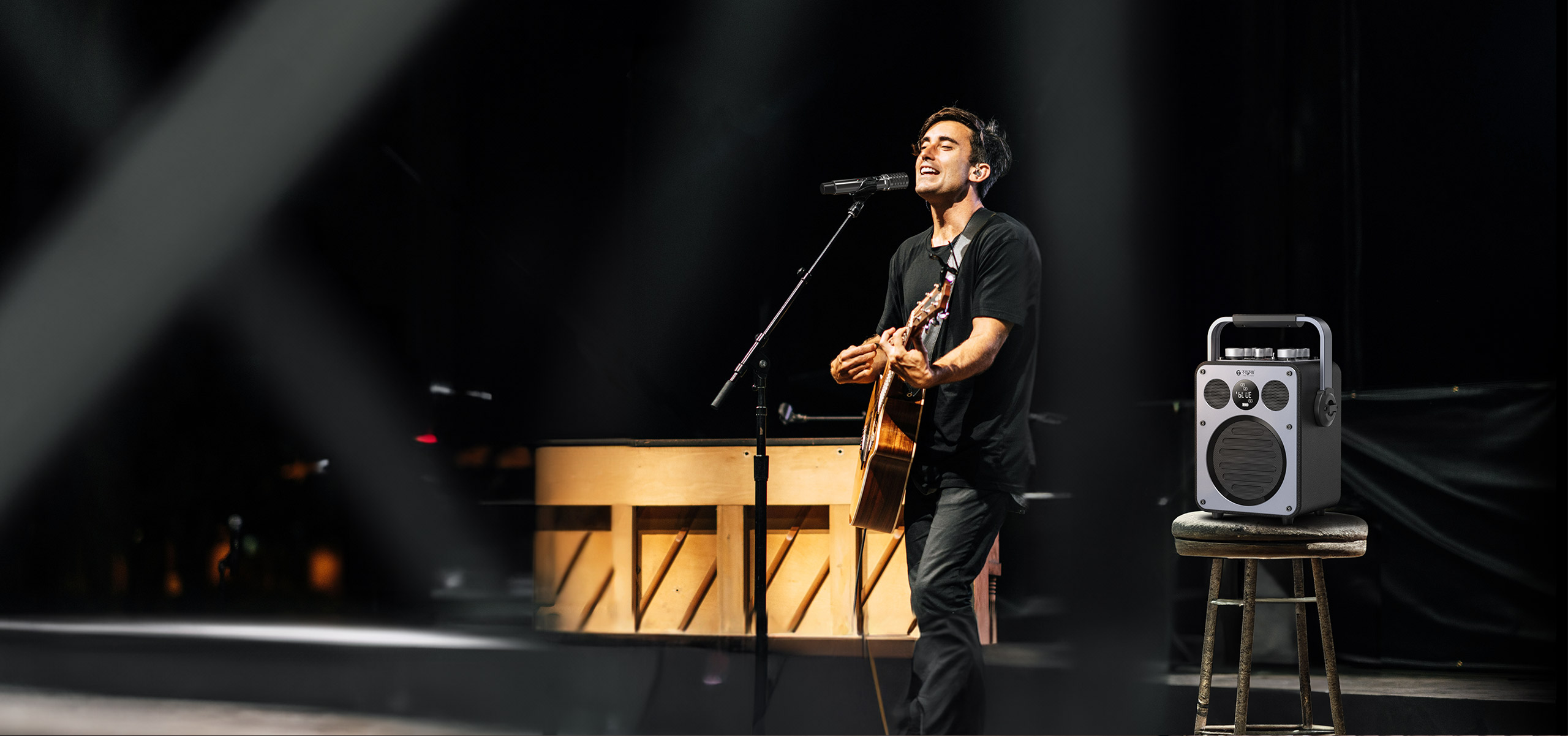 Powerful
Born for shows
9000mAh Lithium battery, strong and long-lasting
battery life brings a sense of surging power, supports
amazing, shocking and burning singing for several
hours, and help you enjoy singing outdoors.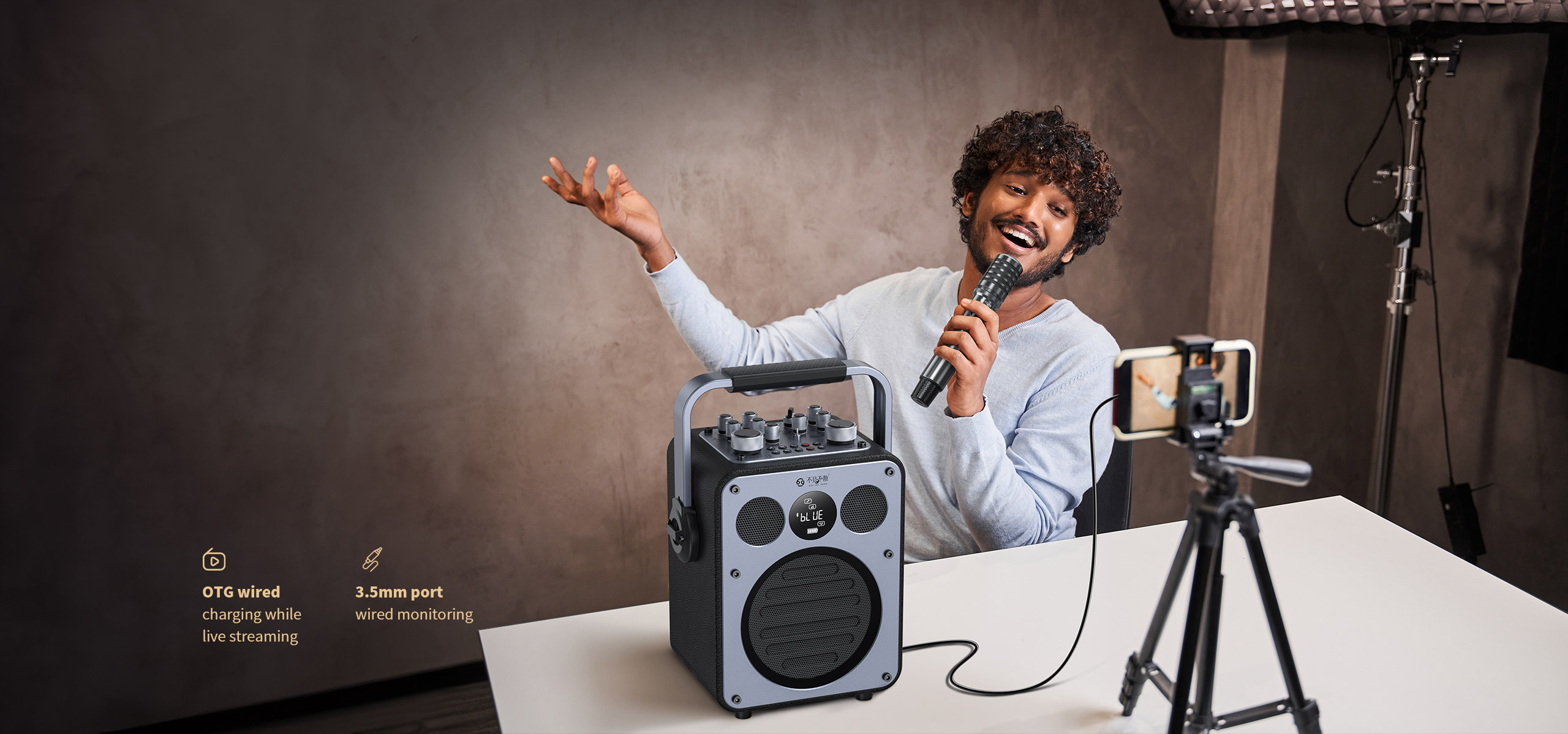 OTG Record while play
Satisfying while
interactive sharing
Combination of online and offline performance scene.
OTG fast live transmission and internal recording. Easily
records performance moments. The original sound is directly
recorded in high-definition, pure and noise-free status, so
there is no need for post-processing audio processing.
It can also charge your smart device while live streaming.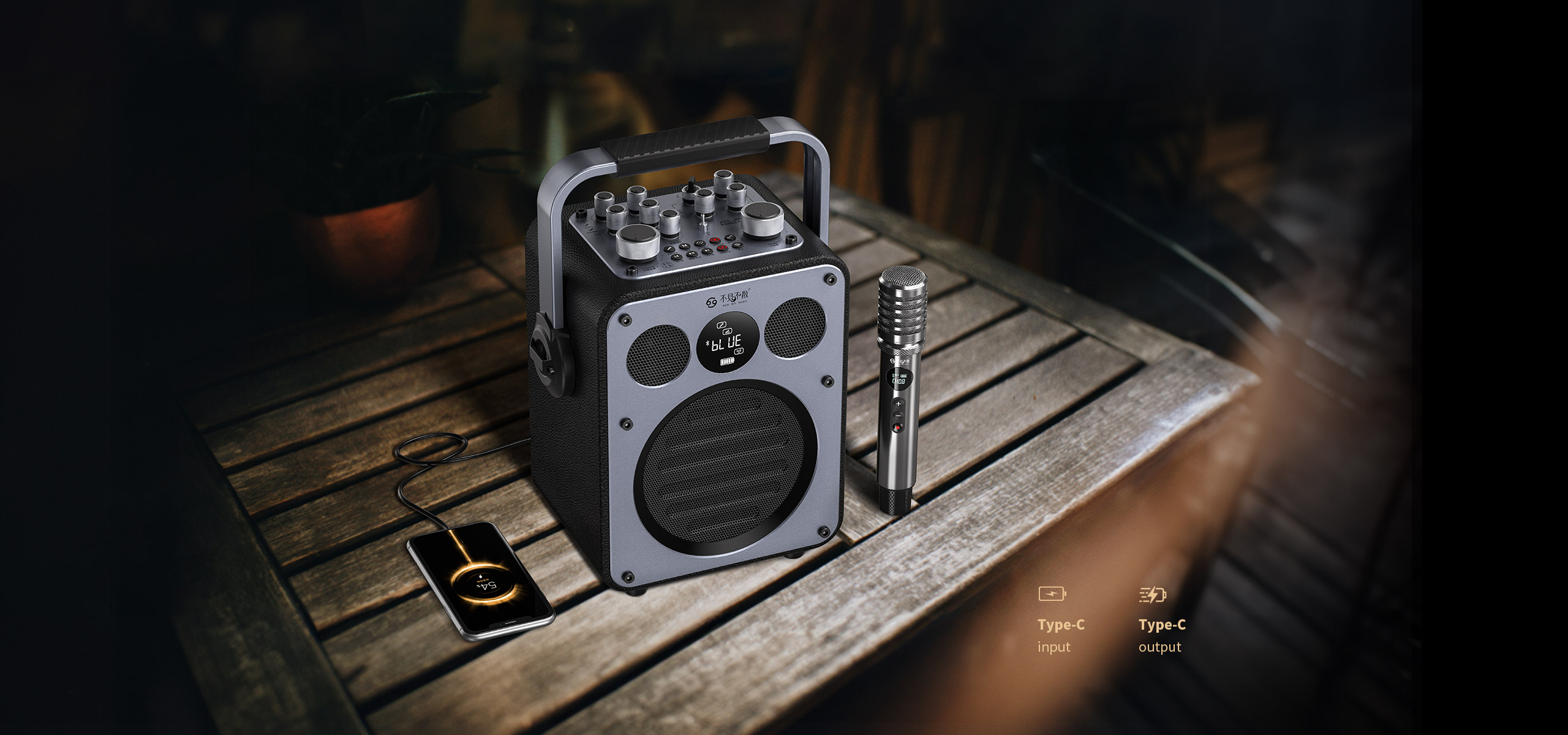 Power bank for Smart phone
Sing High
The powerful power of the audio not only provides
energy for road show playing and singing,
it can also charge the mobile phone. Support
two-way type-C charging with output 5V-1A (Max),
synchronously guarantee mobile phone online.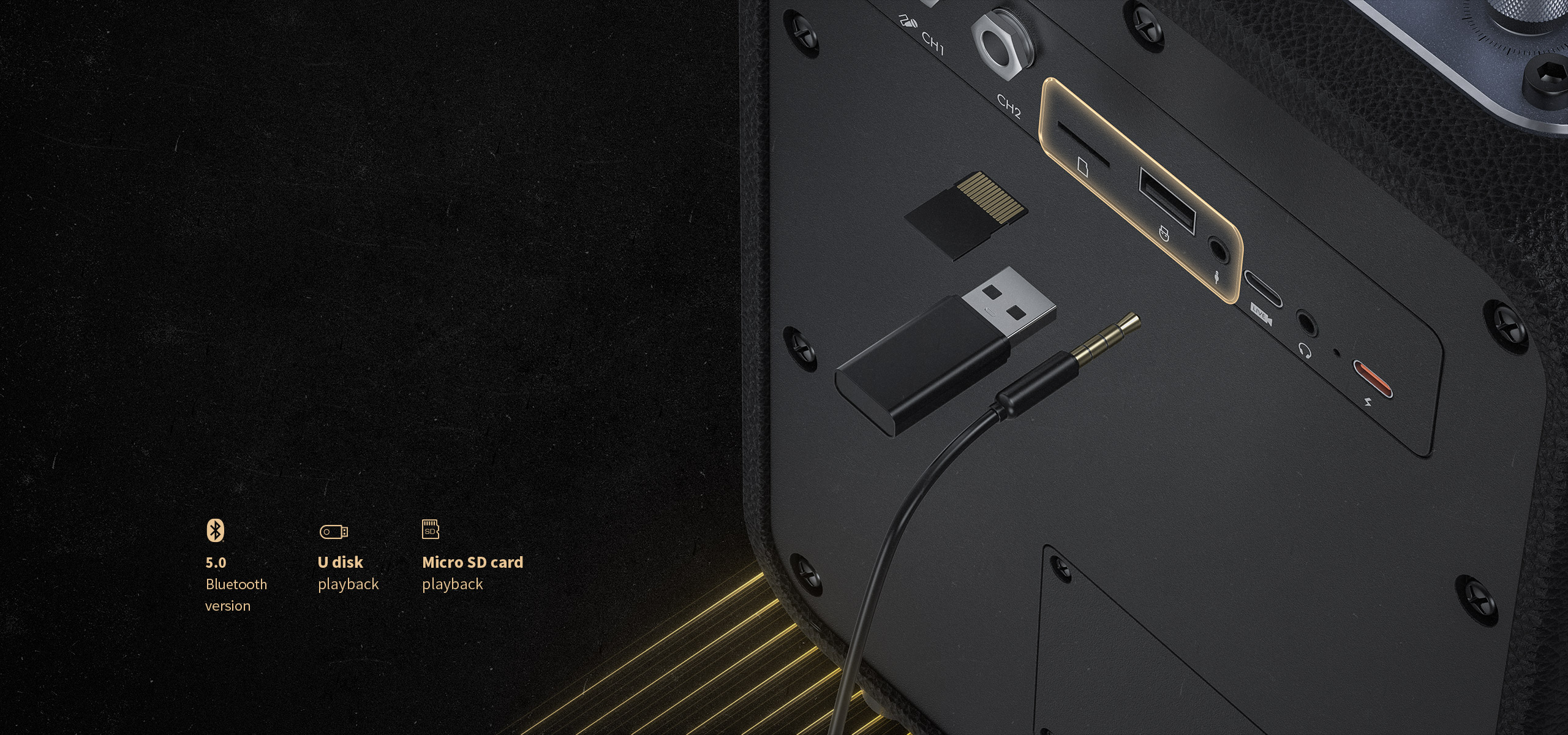 Multiple audio playback
All wonderful
Support Bluetooth 5.0, U disk, Micro SD card,
AUX-in audio playback.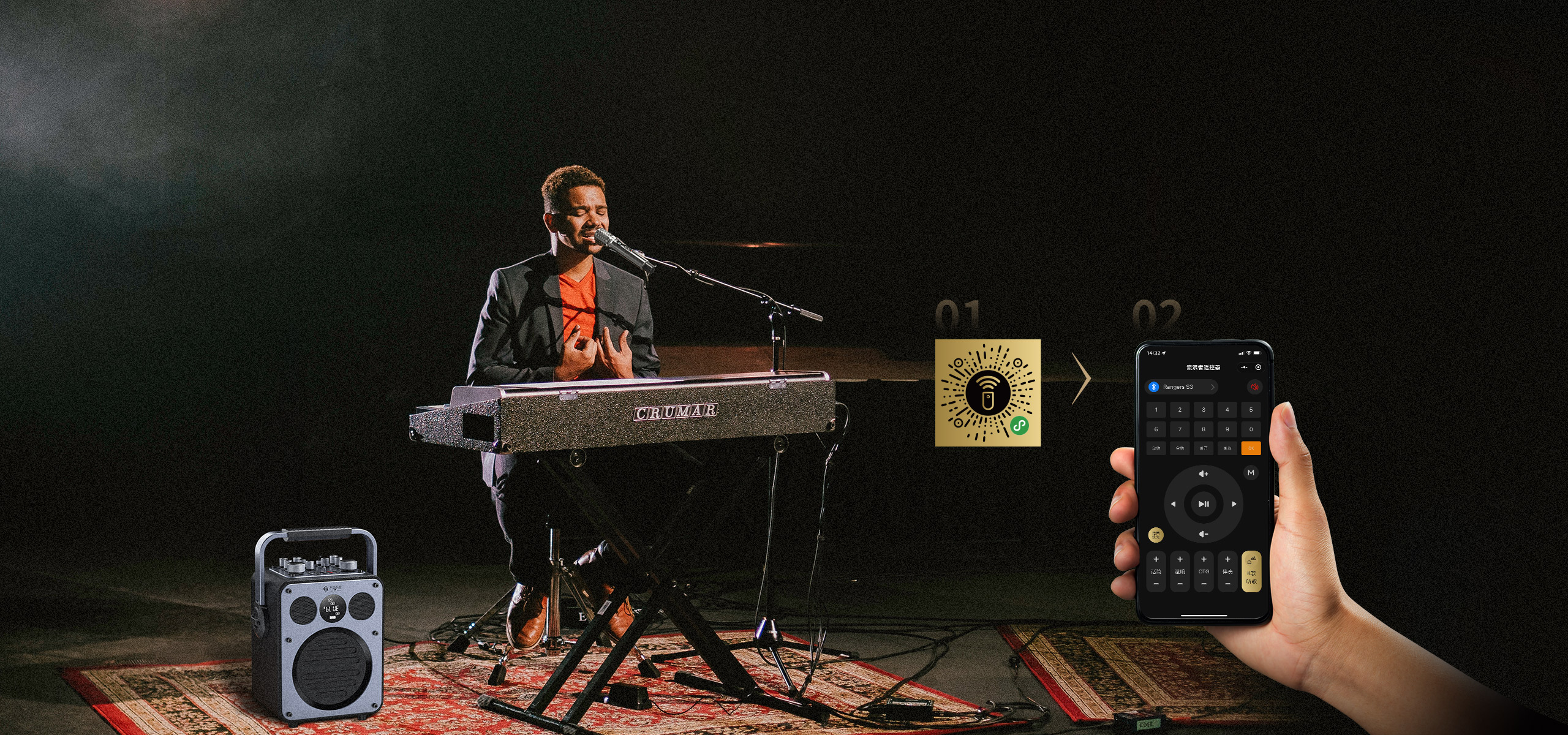 APP Wireless remote Control
Easy to control through
smartphone
No need to install extra software, applet of wechat wireless
remote control , easier use and more convenient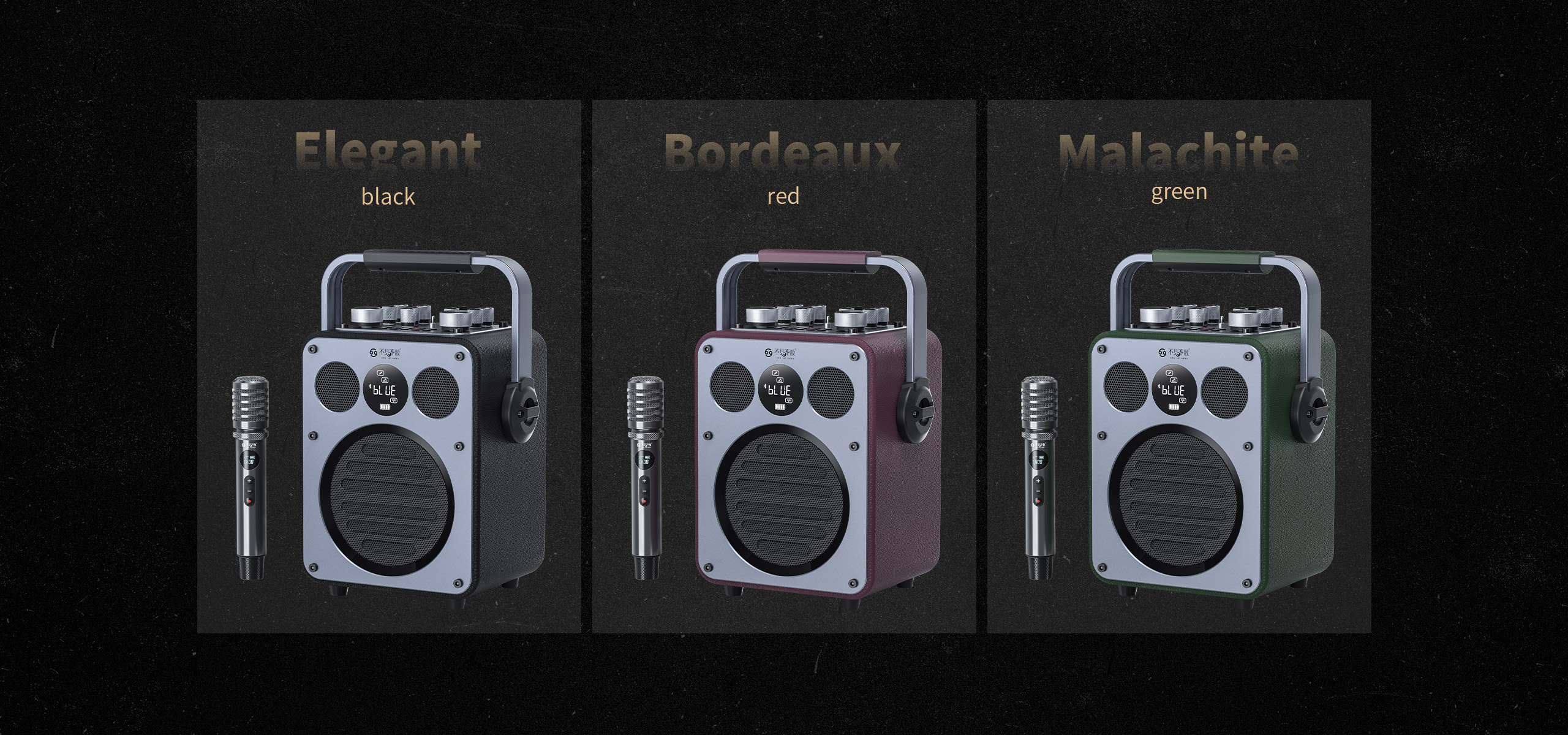 Technical
Parameter
Speaker system: 5 inch bass+2 inch treble*2
Bass enhance: Bass air duct
Frequency response: 70Hz~20kHz
S/N: >85dB
Bluetooth version: 5.0
Play
function
Play function: Bluetooth wireless playback, U disk
playback, TF card playback, AUX-in input
Singing Function: Wireless\Wired Karaoke
Live streaming: OTG wired live streaming
Musical instrument playing and singing: instrument/
Microphone wired connection
Other
functions
Sound Effect Adjustment: Support
EQ sound effects: indoor/outdoor modes
Reverse charging: support
Bluetooth remote: support
Battery
life
Battery type: Lithium battery(3.7V/4500mAh) x 2
Charging type: Fast charging 5V/9V/12V
Charging time: About 3.5h (PD2.0/3.0 fast charging)
Charging port: USB Type-C
Playback time: 6-8h(about 50% medium volume)
Product
specifications
Product Specification: 238mm* 340mm* 161mm
Net weight of product: about 4.07kg




Packing
list
Type-C+USB2.0 transfer charging cable
1pc